A portfolio of green battery solutions
18 June, 2019
One technology, endless applications
Across global industries and society are hints of a dramatic shift in the way that we generate and consume energy.
Fossil fuel-based energy systems are destined for obsolescence. Electrification is set to transform our world away from pollution and the environmental burden of carbon fuels. Sustainability is increasingly a fundamental of annual corporate policies.
The future is brighter for these shifts. But with the emergence of clean renewable energy has arrived a need to innovate new solutions for electricity storage and use.
"Just like the internet transformed how we work, socialize and interact, moving beyond the internal combustion engine (ICE) to a world of electric sustainable power generation and consumption is a profound change for citizens and companies alike," says Northvolt's Chief Business Development Officer, Martin Anderlind.
"But old habits die slowly. Despite global warming and its threat to mankind, the only way to consistently and quickly make people change habits is offering a better alternative at a lower cost. Sustainable wind and solar energy and electric cars are doing just that. Today, the only missing piece of the puzzle is a cheap and efficient way to store and retrieve this energy."
"This is where batteries come in, and with the enormous amounts needed for these two huge industries alone, as volumes go up, costs will go down and all other use-cases will – like ships at high tide – be carried along as well.
For this, we need to think differently. To assure success, application of cutting-edge cell design and battery systems development must be met with a responsiveness to both industrial customers' needs and the priorities that define our age.
"Energy systems aren't transformed very often," says Martin. "And with most of this massive transformation ahead of us, we need to think about not only how we can get from here to there in the fastest and cheapest way, but also how to do it in a smart, efficient, sustainable and socially ethical way." Northvolt arrived onto the industrial scene with all this in mind, and a fresh business model for battery manufacturing and commitment to sustainability.
Key to that model was adoption of a dual role as both cell manufacturer and battery systems developer. With this comes a unique position to leverage control over the complete development process of battery products.
Working in this way has led to an initial product portfolio from Northvolt – a selection of lithium-ion battery systems built to capitalize on the strengths of the technology tuned to customers' unique needs.
"Twenty years from now we will look back and wonder why it didn't happen much sooner."
Battery buildings blocks
The landscape of products powered by batteries is vast and diverse, reaching far beyond electric vehicles – a situation prompting Northvolt to developing two kinds of battery solutions: standardized and custom.
Based on either cylindric or prismatic cells, Northvolt's standardized battery products are built to varying scales as solutions that like building blocks can be assembled and integrated into third-party products or simply stand-alone as plug-and-play solutions.
Custom battery products, on the other hand, are built by Northvolt to specification of third-parties for integration into their own applications, such as construction equipment, ships and trains. Here too, customers will have the option to choose between cylindrical or prismatic cell formats as the most fundamental building blocks.

From cars to trucks to trains and tools
Supplying the European automobile industry with high-performance, green batteries has been a key motivator for Northvolt since its earliest days. Asked what it is that's going to make a real difference here, Martin, says:
"Electrification of the auto industry really comes down to battery cell chemistry."
"It is the heart of the electric vehicle in the same way as the combustion engine has defined vehicles for the past hundred years. Given the importance of cells, we are working closely with partners in the industry to tailor battery cells to suit exactly the kind of vehicle and customer experience desired."
"This means optimizing solutions for specific vehicles, applications or market segments. For instance, heavy trucks or commercial vehicles may prioritize power or cycle life' whereas a regular passenger vehicle may value cost per kWh or fast charging ."
"To achieve this we invite our customers early and deeply into the design process. Doing this enables us to truly understand different market segment needs and provide optimized solutions," says Martin, highlighting Northvolt's partnership with Scania.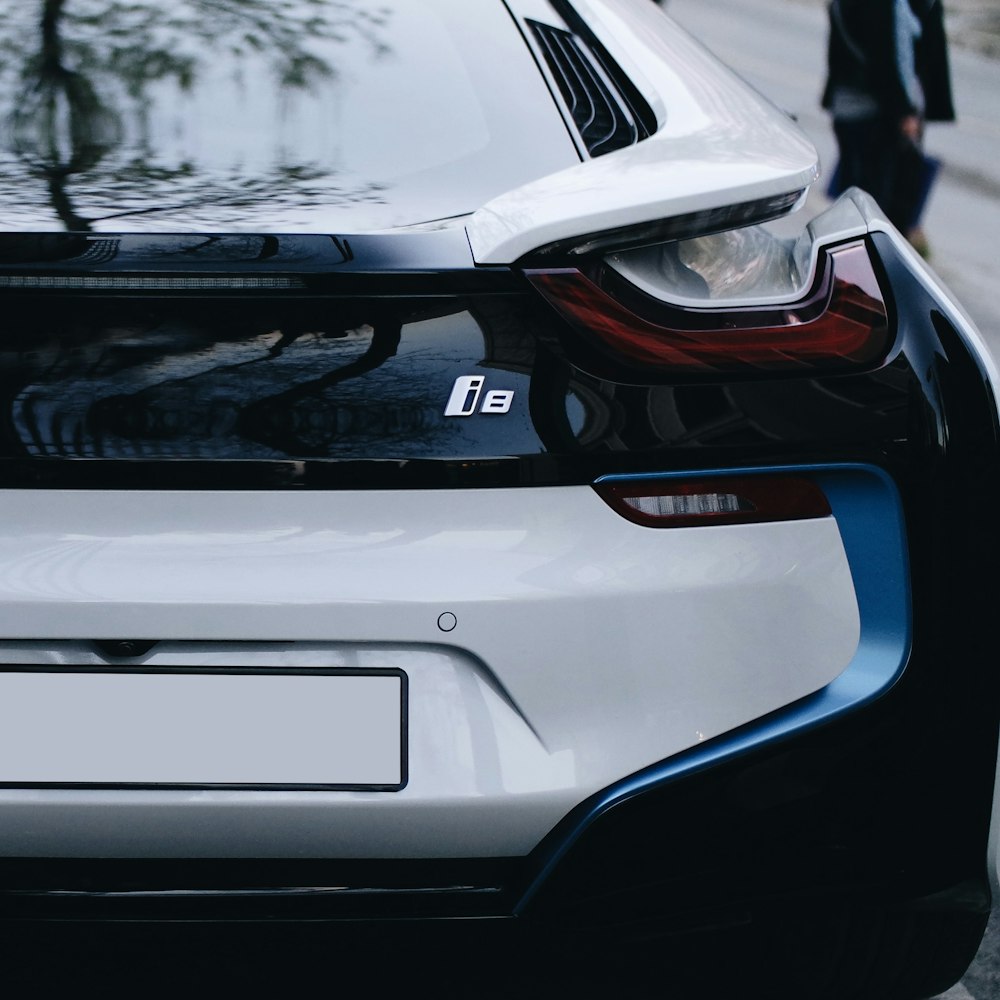 Battery cell development for the automotive industry will be undertaken at Northvolt Labs in Västerås, which serves as a platform for product research and industrialization of the custom cells Northvolt has already contracted to supply.
With its 350 MWh/year manufacturing line, Northvolt Labs will be capable of mimicking the full-scale manufacturing processes (albeit with less automation) planned for the Northvolt Ett gigafactory in Skellefteå.
A close bond between Northvolt and the vehicle industry is clear in the on-going work with world-leading mining giant, Epiroc, where we are delivering heavy-duty battery systems to power a pioneering fleet of underground mining vehicles. Reflecting versatility of these battery packs, the same systems used here (Badass Voltpacks) are slated to go into the world's largest battery-powered vehicle on rails – a train being develop by Railcare.
Li-ion batteries will transform other sectors too.
"Power tools, home appliances, gardening equipment – shifting most of these over to batteries, going cordless, leads to great improvements and flexibility in many more areas than today."
"Work will be safer – people and machinery can get entangled in cords and can injure themselves and others. More flexible and productive – freeing ourselves from a dependence on outlets nearby means that we can also look forward to increased flexibility, productivity and in many places lower cost. As long as you're charged, you can work almost anywhere."
"Today we generally accept that gas-powered machines are noisy and polluting. This has a big impact as this work can't be performed in populated areas in early mornings or late evenings, or without great disturbance and associated health risks. But this changes with batteries. With silent, battery-driven machines, operators can increase uptime and flexibility and our streets will become quieter, cleaner, safer and much more pleasant."
Supporting renewable energy
Considering the massive accumulated volume of cells required by all these different markets, there is every reason to embrace standardized products where it makes sense. Standardized products, while not suited to all circumstances, are perfectly fit for many.
Standardization means more common components. And more common manufacturing processes. Altogether, it means more efficient production and lowered costs of energy storage.
One market sector where Northvolt will be delivering standardized battery solutions is the electricity grid, where they will be used to support renewable energy generation and use.
"Grid energy storage perform a number of different services, in order to keep our grids operating and in balance," explains Martin.
"To accommodate this, Northvolt offers a family of grid products that can serve multiple services and revenues streams, while supporting the ongoing transition more renewable solar and wind energy generation, handling increased power peaks or simply back-up crucial industrial loads."
Just as different vehicles carry different requirements, so do stationary energy storage systems.
"Our lineup of standard products range from modular building blocks such as the High Voltblock to packs, racks and complete solutions such as the Life Voltrack – built to fit specific grid requirements and which can be scaled to meet various project needs."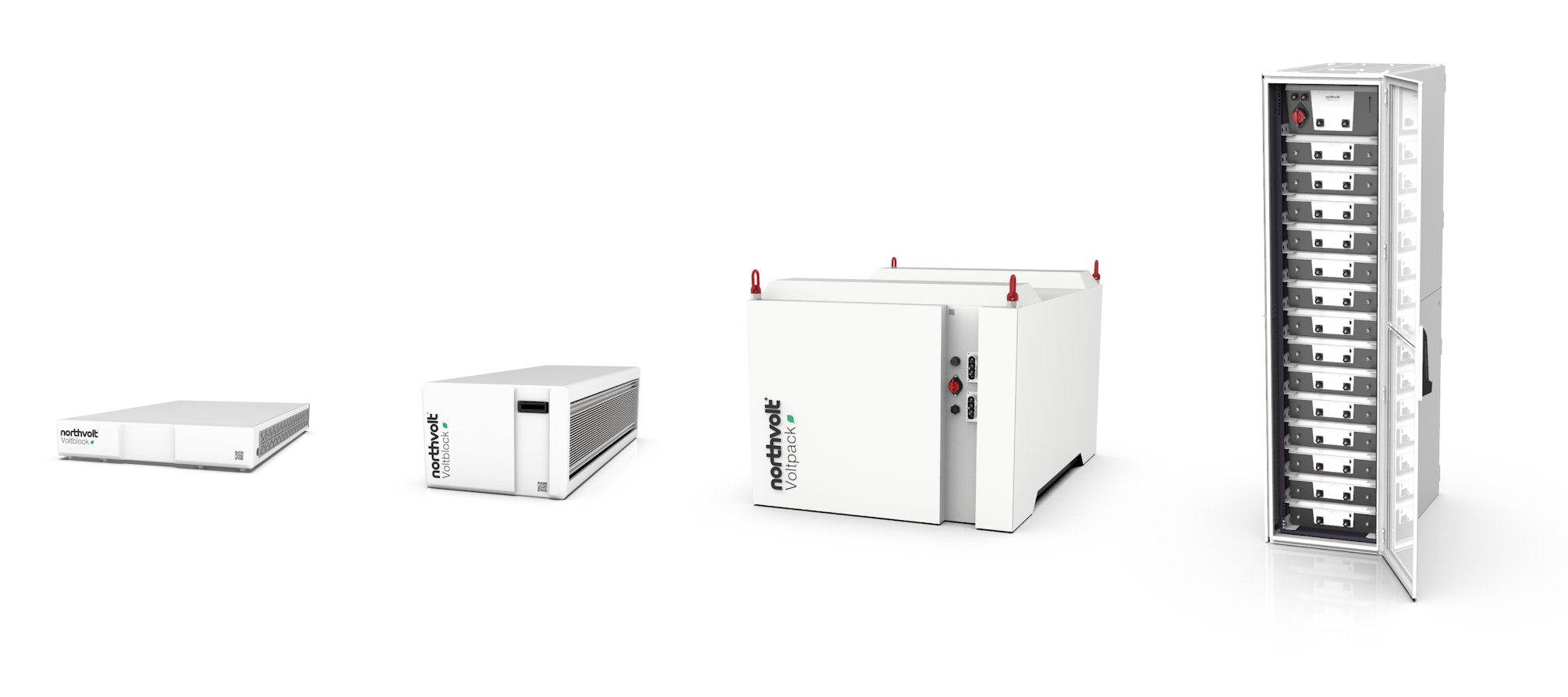 Smart, collaborative design
Across these sectors, Northvolt's control of each step of the manufacturing process of battery cells and products means expert teams working in-house on everything from initial concept and design, through prototyping, validation, certification and into serial production.
As Martin says: "With deep vertical integration from raw material preparation and active material, to cell development and system design, Northvolt has unique competences and advantage in designing, developing and manufacturing solutions to fit specific application needs. That we are also working in close collaboration with customers to design and refine products for their different and unique end-uses simply adds further depth to an already holistic strategy."