Breaking new ground: the Northvolt-Epiroc partnership continues
2 June, 2019
The Northvolt-Epiroc partnership continues to chart a pioneering course as it works towards electrification of the mining industry.
As one of its earliest partners, Epiroc represents a key industrial ally to Northvolt in pursuit of its mission to enable a cleaner energy future.
With the partnership providing a platform from which to develop battery-powered underground vehicles, the companies have been making swift progress over the last six months.
Northvolt caught up with Epiroc's Head of Marketing – Rocvolt Business Development, Erik Svedlund, to hear about the state of affairs and his outlook on the work in play.
"We are witnessing enormous momentum for electrification of vehicles, and it's growing every day. Our industry has been one of the first to wake up, but others are catching up and moving towards electrification."
Underground mining – home territory for Epiroc – has been moving especially quickly towards zero-emissions explained Erik, in large part because of the problematic aspects to diesel engines operating underground.
As Erik notes, mines move more tonnes of air than rock: "Ventilation is actually one of the single largest energy consumers of a mine. With costs associated with ventilation so high, eliminating diesel exhausts means we can reduce the need for ventilation and lower a mine's operating costs by a considerable amount. That's the fundamental business case we're working with."
Ventilation to handle exhaust emissions and pollution is a major driver, but reducing heat and noise are also great benefits of battery-powered vehicles. "A cleaner, quieter working environment is a safer working environment," as Erik says.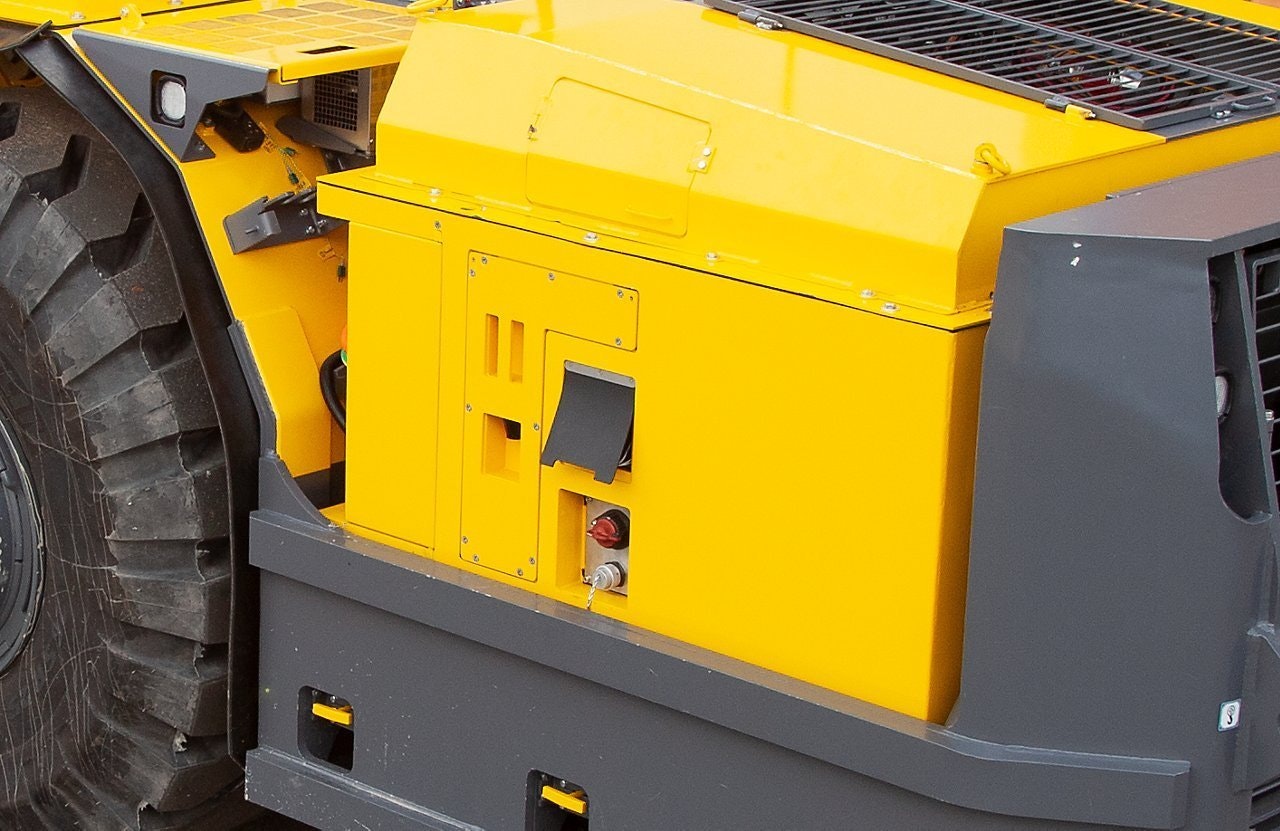 A solid partnership securing meaningful outcomes
Through the partnership, Northvolt has developed a standard offering based on the requirements from Epiroc. Multiple battery systems have already been delivered, and as the work continues important milestones approach.
Oscar Fors, President for Northvolt Battery Systems, who leads the team that is designing and building the battery systems, comments: "Our joint efforts to build a modular system fit for purpose to Epiroc's mining machines has resulted in significant learnings for us as a battery systems company."
Continuing, Oscar says: "By meeting the highest functional and safety standards required by the demanding environment in an underground mine, we have developed a standard solution that can meet most industrial customer's needs as well."
Remarking on the collaboration, Erik notes: "When we decided to go with Northvolt, we were well aware of it being a new company, with ambitions to establish a new technology. But we've seen that Northvolt has the right competences, and the right people to deliver. Our belief in Northvolt has increased over the years, and so far it's delivered on promises."
Refining a modular approach
Recognizing the challenges that go with establishing novel, disruptive technology, Epiroc and Northvolt have embraced an open-minded, exploratory position towards the partnership.
"Both companies are learning together," says Erik. "When we started talking there was no battery system, and we didn't know about the kinds of battery cells to be produced or many other key details. But we worked towards a modular solution for our systems which brings flexibility for how it can be implemented into various platforms."
The solution settled upon by Northvolt and Epiroc is built around a generic, heavy-duty subpack which may be connected in varying configurations within a battery system to meet the particular requirements of various platforms.
"A generic subpack, built with modularity and scalability in mind is the best approach. Modularity drives volume, and volume is required to reduce costs," says Erik.
Of the battery systems delivered to date, several have been integrated into fully operational battery-powered machines now deployed for test and verification.
Representing a glimpse into what future mining will look like, this prototype fleet includes battery-powered drill rigs, loaders and trucks – vehicles featuring from two to five subpacks.
The fleet includes the MT42 underground truck which boasts a 42-tonne load capacity – making it the largest battery-operated minetruck on the market. As part of the SIMS Innovation project funded by the EIT RawMaterials, the world's largest innovation community in the minerals, metals and raw materials sector, later this spring the machines will be taken into commercial operation in the Kittilä gold mine in Finland – something that Erik describes as a first major test for the new battery-powered machines.
Commenting on Northvolt-delivered battery systems to date, Erik said: "Epiroc machines are high-performance machines. With the new battery system we are right on par with best systems and battery packs in the world today, and as battery cell technology improves so will the performance of our machines.
Laying new tracks
Taking a step back from Northvolt's delivering battery systems to Epiroc, the Northvolt-Epiroc partnership is having consequences that reach beyond mines. Since the rationale and business case for bringing batteries into mines to combat emissions applies equally well to other sectors, suppliers of industry vehicles for urban and tunnel work are beginning to fix their own sights on the value of electrification.
Indeed, electrification of subway service equipment has become an early activity of Epiroc's new division, Rocvolt.
"We've grown more confident in the future of battery technology for industrial sectors, and we're pushing further with our ambitions," explains Erik. "With Rocvolt we are focusing on the extending the battery business activities of Epiroc and will be working with other OEMs to bring batteries to new sectors. Again, it's about increasing battery system volumes and creating standards – a key goal of both Northvolt and Epiroc."
The first such initiative is already underway with Swedish rail specialist, Railcare, with which Epiroc is collaborating to equip its railway maintenance equipment with zero-emission battery technology based off of Northvolt battery systems.
"With Railcare, we signed our first cooperation with another OEM where we will share technology developed for underground machines. The reason for this is to drive volumes and strengthen electrification. I think we will see more of these kinds of partnership in the future."
"The system we're building with Railcare will be a world-first. I've never seen a non-marine related battery system of this size or power."