Closing the loop: Recycling lithium-ion batteries on an industrial level, the final step towards sustainable electrification
21 August, 2018
Challenges and opportunities towards the development of recycling technologies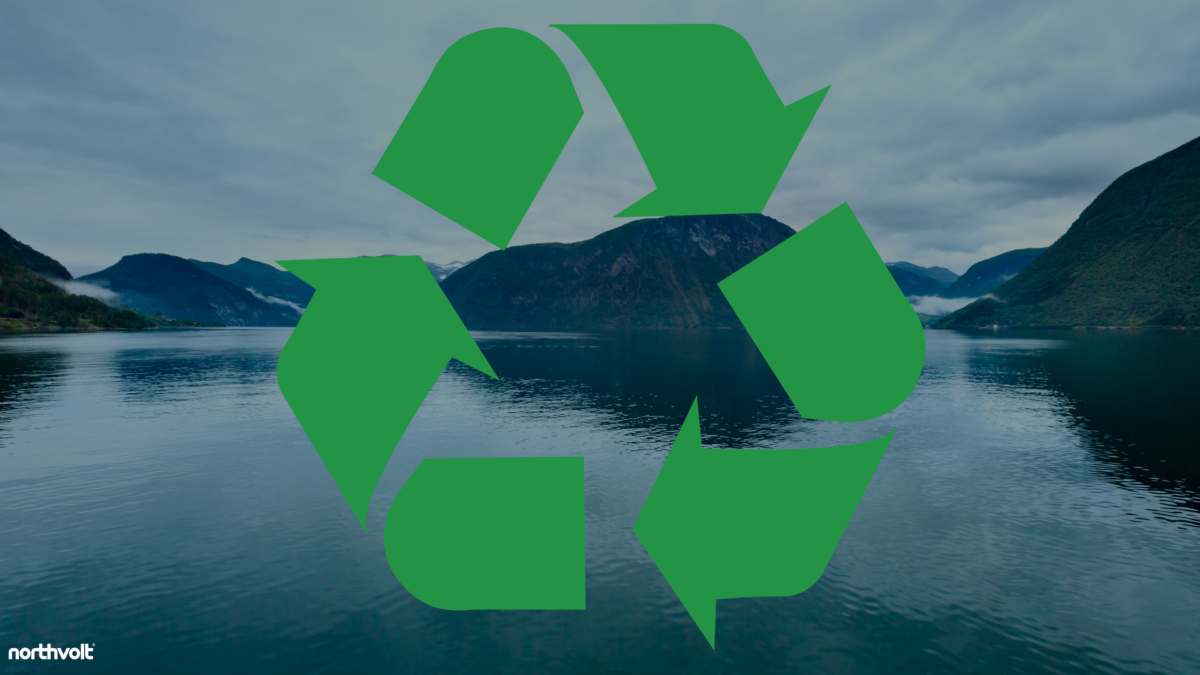 A Bloomberg NEF research indicates that by 2040 more than half of the new cars sold globally will be electric. According to the latest data, EV batteries will represent 90% of the lithium-ion battery market by 2025 and 11 million tonnes of batteries will be discarded by 2030.
Lithium-ion batteries will play a key role in the decarbonization of the economy and in the achievement of the Paris Agreement targets, but two questions keep coming up: How can we sustainably secure enough resources to support the global transition to electrification? And if the battery waste of the EVs we use is a threat to our environment, then how can we succeed in creating a greener and healthier planet? The answer to both questions is simple, by recycling the batteries. The process, not quite simple yet.
The global need for a well-defined end-of-life strategy
Recycling will be an essential part of the EV revolution. "In the batteries market, economical recycling of lithium batteries is key as demand for electric vehicles accelerates," analysts at Morgan Stanley point out.
To prepare for the growth of the electric vehicles market, we need to develop a well-defined end-of-life strategy for batteries. Recycled lithium-ion batteries will be a transformative agent of change in the energy world and a critical tool in the fulfilment of the global sustainable development ambitions. The EV boom is positioning recycling as an emerging industry with a lot of economic potential. However, there are still a number of challenges to face and conditions to meet before the recycling process can be standardized and fully integrated into the life cycle of the electric vehicles.
While recycling the small lithium-ion batteries used in electronics is not widespread yet, many governments and companies are working to make sure that the recycling process for bigger batteries is up and running once the EV market has broadened and the number of used batteries has grown. Several countries – including China, the United Kingdom, and the European Union – are setting up rules and responsibilities for battery producers and car makers to reduce the impact of expired batteries on the environment.
Currently, lithium-ion battery recycling is still in its early phase. At this stage, one of the major obstacles is the lack of a steady supply. Once the amount of expired batteries has increased, it will be easier to develop a cost-effective technology and a global standardized process. Also, the high costs are creating a profitability barrier that is preventing the development of a large scale market. Another problem to take into account is that different companies use different chemical processes in lithium-ion batteries, which makes it difficult to create a standardized recycling procedure.
Recycled batteries are critical for a successful transition to sustainable electrification
By recycling lithium-ion batteries we can cut CO2 emissions, mitigate climate change effect, preserve natural resources, and enable circular economy.
All components in an EV can be recycled. The car consists of different compositions and alloys of metals that can be separated and returned to the production cycle. A fossil fuel, as well as the different oils and fluids in a combustion engine, on the other hand can't be recycled. On the contrary, they are pumped up from the deposits and turned into carbon dioxide within seconds, after being processed in refineries and transported all across the globe.
Recycling EV batteries has three major advantages. It will reduce the polluting risks associated with their disposal. It will help keep pace with the rising market demand by securing a steady supply of raw materials at a lower environmental cost. EV batteries can be a sustainable source of valuable materials like cobalt; recovering and recycling these materials will reduce the risk of supply chain disruption and it will ensure the preservation of the planet's natural resources.
Final perk, recycling EV batteries will enable a sustainable life cycle. Once the battery is recycled, the new product can also be used in industries other than the automotive one, generating great economic value. According to a recent McKinsey&Company's research circular economy could "boost Europe's resource productivity by 3% by 2030, generating cost savings of €600 billion a year and €1.8 trillion more in other economic benefits".
At Northvolt, we work to contribute to the sustainability of the planet, with no compromises. We believe that the only way to ensure this is by the industrialization of recycling. Our vision is to fully provide recycled materials, and our initial goal is to provide 50% of it by 2035 when we expect our batteries to start coming back in large quantities. Our approach is to dismantle and recycle raw materials on an elementary level.
Here's how we are going to do it – Since 2017, we have been working with the Industrial Materials Recycling group at Chalmers University of Technology to develop and implement a sustainable technology for a large-scale batteries recycling process with low environmental impact.
This technology will use hydrometallurgical techniques, which will allow for high selectivity in metal separation and a significant effectivity of the recycling process. We will be able to process spent lithium-ion batteries, as well as production scraps, to minimize the generation of secondary waste streams and to decrease the demand for primary, secondary sources.
Scale and vertical integration are what makes us very well-positioned to achieve our goal. What's vertical integration? Vertical integration is a strategy that will allow us to have full control over almost all the stages involving the production of our batteries, from the control over the supply of raw materials to the manufacturing stage to recycling.
We will integrate recycling with our chemistry production and right into our production line. Thanks to this setup, we will close our battery production loop while providing an effective and sustainable solution to the issue of waste disposal. Vertical integration will allow us to plan and manage the end-of-life strategy of our batteries. In short, we will have full control over our product lifecycle.
Recycling has more benefits than the use of second-life batteries. It is wrong to assume that once a battery ends its life cycle it can't be reused again in a car. Recycling will in fact allow us to replace a product on the market, to reduce our dependence on natural resources, and to support circular economy solutions. In the end, recycling will allow us to find and generate value from a product that has been used and has reached its final stage.