Northvolt Labs: Epicenter of European Electrification
11 November, 2020
Ground was first broken at Northvolt Labs in spring 2018. By late 2019 the facility was online, producing lithium-ion cells and making deliveries to customers including European frontrunners of electromobility.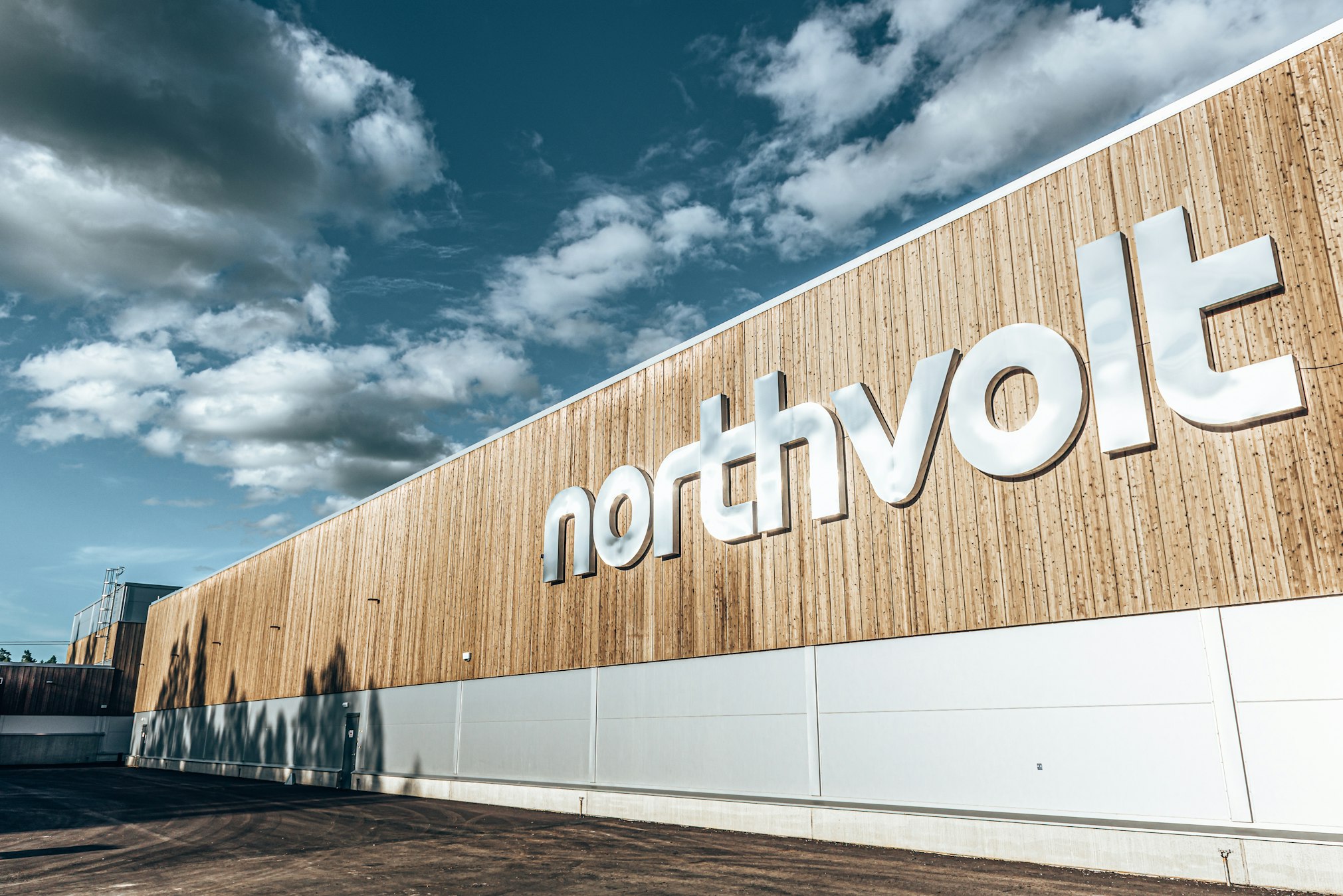 The steps taken to reach this point are key to Northvolt's gaining foothold on the global battery manufacturing stage – something which will become most apparent when Northvolt Ett gigafactory comes online in 2021 to produce cells which have already proceeded through comprehensive validation processes at Northvolt Labs.
Still, as significant as Northvolt Labs is in its present form, it represents only the first chapter in what is planned for the facility situated in Västeras, 100 kilometers west of Stockholm, Sweden.
In the coming years, Northvolt Labs will be expanded through a doubling of investment to date to establish a unique ecosystem of facilities and disciplines geared to fostering battery electrification technologies, expertise and industry. The development of cell and battery products will spearhead the initiative, but this will be reinforced by a strengthening of Northvolt's capacities for exploring innovative recycling solutions.
With recent commissioning of new facilities surrounding Northvolt Labs, including a pilot recycling plant and advanced cathode materials laboratory, the electrification ecosystem is already becoming reality.
Beyond Northvolt Labs
It is unquestionable at this point that battery technologies represent a key ingredient within a sustainable energy future. From Northvolt's perspective, it is also clear that the success of battery enabled technologies relies not only on well-designed battery cells, but first-class engineering of complete systems and their integration into applications.
What is key to this is two-fold: customer-producer collaboration and capacity for product innovation. The vision for Northvolt Labs involves a hub to support, accelerate and ultimately lead in both. The existing facility will serve as the centerpiece of this hub. Rated for around 350 MWh annual cell capacity, and in the age of the gigafactory, Northvolt Labs was not designed for high volume manufacturing. Rather, its function is more precise – being the stepping stone for the industrialization of cell design ahead of large volume manufacturing at Northvolt gigafactories.
Capacities of Northvolt Labs reflect its function. All under one roof it hosts cell chemistry R&D and upstream active material production, whilst also bridging the gap to cell design and manufacturing.
Taking Northvolt Labs as a foundation to build upon, a wider spectrum of industrial capacities will be delivered through the Northvolt Labs campus initiative.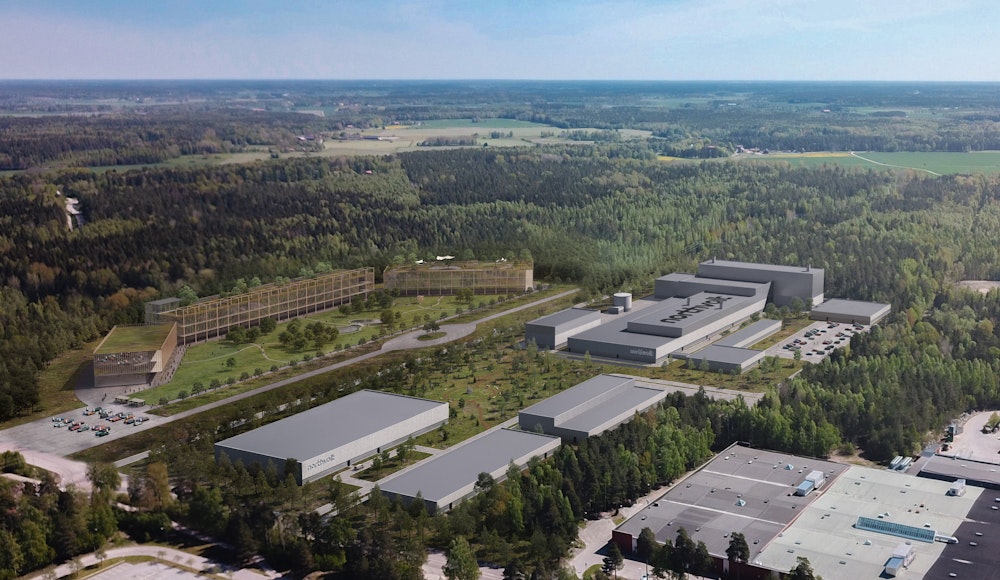 Sited across an area twice the size of the existing facility, the Northvolt Labs ecosystem will deliver across four key areas:
fundamental active material and cell design research capabilities
battery system design and validation platforms
next-generation cell production process methods
battery recycling
Europe's battery industry is fresh and emerging. It has a way to go in catching up to existing Asian-based manufacturers, but by adopting a proactive approach to how it positions itself over these four key domains it can lead. The proposition of Northvolt Labs is precisely that – to deliver a setup that secures Europe's place at the front lines of battery technologies for the early twenty-first century.
A plan in motion
An initial delivery on this vision is already online – a world-first battery recycling plant. Now commissioned, the pilot plant hosts a scaled down version of Northvolt's complete recycling setup. Whole batteries go in and fresh materials of battery-grade nickel, manganese and cobalt ready for upstream active material production emerge. Unlike any other battery recycling plant in the world, the setup also recovers lithium, alongside fractions of copper and aluminum – all of which can be fed into manufacturing of new products. The Revolt pilot plant also serves the important role of recycling production scrap from Northvolt Labs – closing the loop on this aspect of materials in manufacturing. Ultimately, the pilot plant will enable Northvolt to optimize its recycling setup ahead of a full-scale recycling plant being established at Northvolt Ett gigafactory in northern Sweden. With an initial recycling capacity of 4 GWh per year, this facility will become the largest in the world, and the only large-scale facility in Europe capable of recycling lithium in addition to cobalt, nickel, manganese and other metals.
Adjacent to the pilot plant is Northvolt's Performance & Life facility, providing capacities for complete cell lifecycle testing and performance validation. This facility too is undergoing expansion in anticipation of increased activities, output and opportunities of Northvolt Labs. Another addition to capacities of the emerging campus, the recently established Safety & Environment Lab enables enhanced cell and module validation through mechanical safety and environmental tests. Facilitating innovation in the battery electrification space is an endeavor that will pay back plenty in the years to come. It means better products, with cells and system more closely tuned to application requirements. It also allows for nurturing skills in Europe which will leave the region more competitive and agile – not merely a player, but frontrunner in battery technology, just as it already is in renewable energy technologies.