Securing a robust European ecosystem for Li-ion battery recycling
26 July, 2019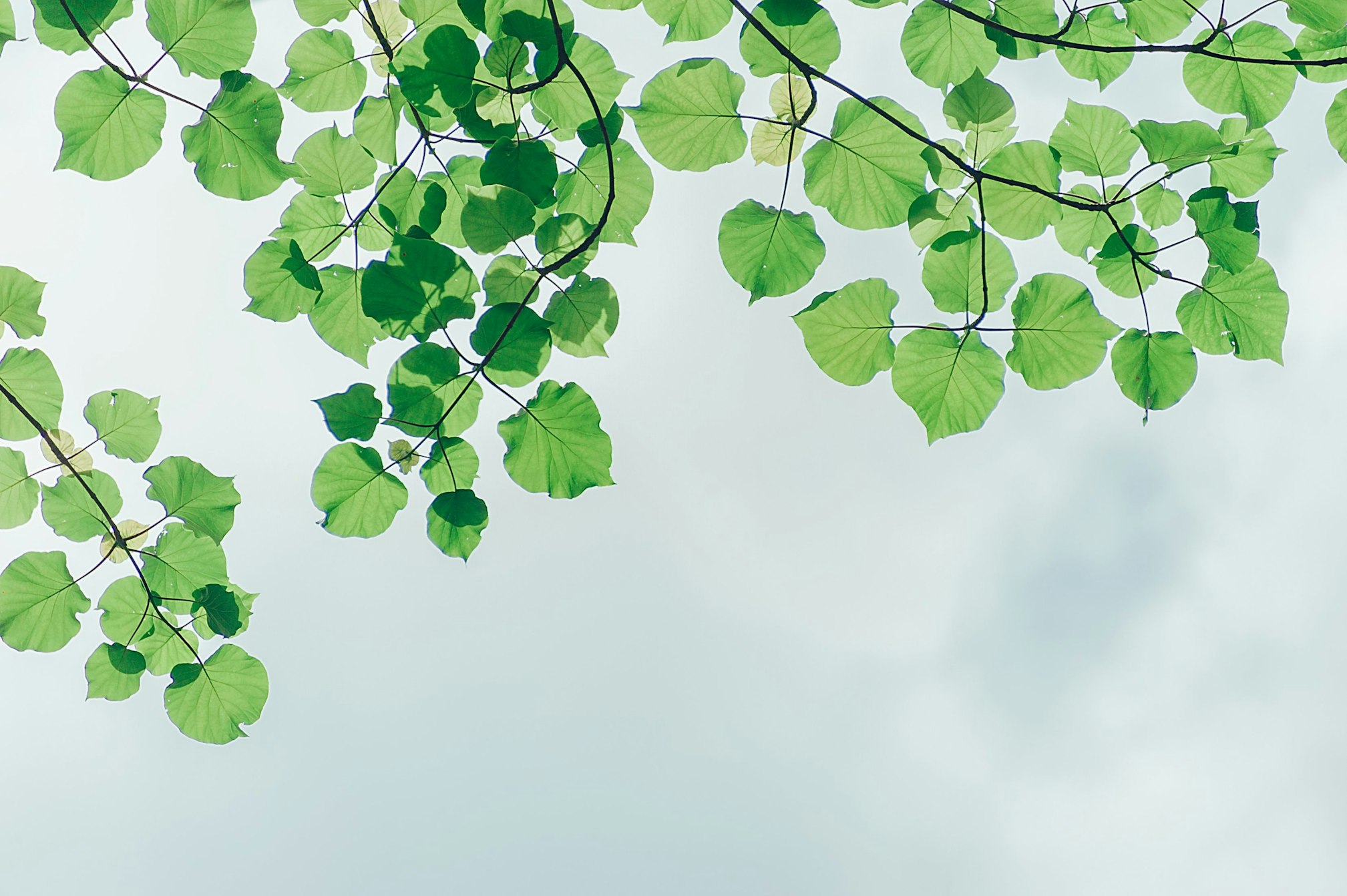 With the advent of electric transportation, we are rapidly moving towards a future dependent on Li-ion batteries. A responsible and modern approach to this industrial revolution must involve establishing a sustainable model for Li-ion battery manufacturing.
However, that approach cannot end with manufacturing. Instead, it must extend to incorporate battery recycling as a fundamental aspect of a sustainable electric vehicle (EV) industry.
Batteries are, after all, systems which simultaneously require considerable amounts of energy to produce and valuable natural resources – points which underscore the importance of adopting an environmentally sound approach to their manufacture and end-of-life handling.
Northvolt is pioneering a green battery – a concept that begins with a blueprint for sustainable Li-ion battery manufacture, but extends into a fully built-out, robust ecosystem for recovery and recycling of batteries. Use of the term 'ecosystem' is appropriate because of the complex, multi-layered nature that this new industry will assume.
There is, for instance, the requirement for interaction and collaboration between varied actors including consumers, automobile industries and battery manufacturers. There are a variety of technologies involved as well – several of which remain under development. Equally, recycling activities will have to be coordinated across widely distributed geographic regions, over timespans involving many years given the anticipated lifespans of batteries.
Of course there are already solutions available to support the recycling of Li-ion batteries. And despite misconception surrounding the issue, most Li-ion batteries used today are indeed recovered and recycled. Some 97,000 tonnes of Li-ion batteries were recycled last year alone – mostly in China and South Korea.
While this is encouraging, it does not mean that Europe is sufficiently prepared for handling recycling of Li-ion batteries through the forthcoming decades. The emergence of huge volumes of Li-ion batteries onto global markets to power EVs changes the dynamics of battery recycling substantially.
Bloomberg New Energy Finance's Electric Vehicle Outlook 2019 suggests that by 2040, 57% of all passenger vehicle sales, and over 30% of the global passenger vehicle fleet, will be electric. Aside from a sheer increase in recycling capacity which will be required, new challenges stem from the introduction of novel EV battery systems which are quite different in form and chemistry compared to those batteries found in portables.
Today, the vast majority of recycled batteries come from portable electronics which are recycled as electronic waste from consumer goods including used laptops and mobile phones. Accessing the batteries within these products is relatively straight-forward from a recycling perspective and their recovery from consumers benefits from existing national-level electronic waste disposal schemes. The situation is quite different with EV battery packs, which are much larger, more complex in design and build, and feature Li-ion cells based around new chemistries. Moreover, Europe simply has not yet implemented comprehensive recovery schemes of the type which will facilitate effective European recycling. So what consequences do these new dynamics carry for recycling?
To begin with, we need to establish smart, efficient and safe ways to recover batteries once they reach the end of their life. EV owners cannot simply remove their battery pack and place it into an electronic waste collection point in their local community. The issue of recovery likely requires digital tools to identify and locate batteries when they reach end-of-life, as well as practical solutions for collection and storage of batteries prior to recycling, and finally transport to recycling stations.
Once battery packs are recovered, we need technologies to support early steps of recycling which involve discharging batteries and stripping packs down to cell level – something involving removal of external housing which encases the cells. Awareness of these kinds of challenges is important and means we can already begin to think about recyclability of battery packs as we design them.
As for the cells themselves, while current recycling technologies do exist – featuring effective hydrometallurgical treatments – these must be refined to ensure that they are optimized for recovery of materials found in modern EV battery cell chemistries, in particular those elements found in so-called active material of cells, including cobalt, nickel, and manganese.
Considered with this perspective there are clear logistical challenges to recycling of Li-ion batteries in the future. That industry should aim for this whole ecosystem to run efficiently, with the lowest environmental footprint possible, and that there are European regulations governing the transport of Li-ion batteries adds further complexity to the matter.
While technology has a large role to play, so does national and international policy. A recent European Commission evaluation of the European Battery Directive, which was established in 2006 as EU legislation to govern the batteries as waste, acknowledges that regulations must be refined to catch up and prepare for the future that is rapidly approaching, stating: "While key circular economy goals are reflected in the directive, such as addressing the supply of materials and recycling, there is still significant untapped potential."
Ultimately, legislation can facilitate recovery, transport and recycling of batteries within Europe, or hinder it.
That recycling to recover materials directly supports sustainable practices of battery manufacturers, and that there already exist legal responsibilities of battery manufacturers with respect to duty of care over end-of-life batteries, it is clear that recycling and manufacturing go hand-in-hand.
It is encouraging to note therefore that accelerating European recycling capacity is emphasized by the European Battery Alliance (EBA) – an initiative to which Northvolt belongs, established by the European Commission to advance a "comprehensive set of concrete measures to develop an innovative, sustainable and competitive battery ecosystem in Europe."
In relation to recycling, the EBA's measures highlight the importance of "access [to] secondary raw materials by recycling in a circular economy of batteries." Top-down support for establishing recycling of Li-ion batteries of this sort will prove vital to the endeavor ahead – just as supportive policy for deployment of renewable energy is proving today. At the same time, however, there is a role to be played by many other stakeholders, private industry actors of energy and automobile sectors and battery manufacturers such as Northvolt.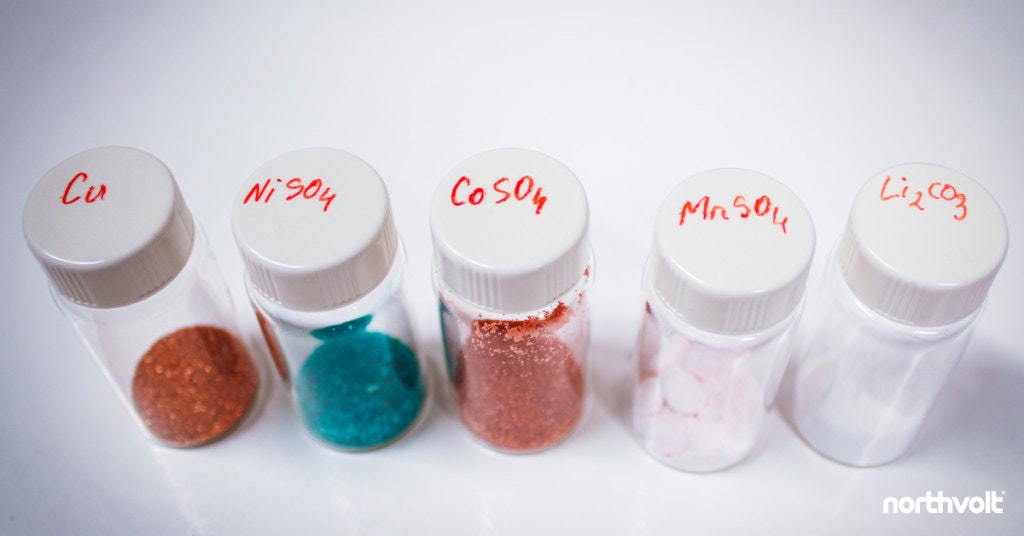 Northvolt's advance of a green battery is tightly tied to developing solutions in response to all of the challenges of recycling. Recycling capacity will yield recovery of materials which will be fed back into the Northvolt's cell manufacturing loop or otherwise be directed towards other industrial needs. Success will mean a reduced environmental footprint for the EV revolution, a new vibrant industry for Europe and ensure that the pitfalls of the past, where resources have been taken for granted, are avoided.
It's an exciting future. One which can only be secured through a blend of technologies, fresh-thinking and collaboration across industries and effective legislation.