A glimpse into Northvolt's R&D facilities
28 June, 2019
One hundred kilometers west of Stockholm, in the forested suburbs of Västerås, you find Northvolt R&D – the cutting edge of Northvolt.
Developed for exploring battery technologies and manufacturing techniques, the cell output of the R&D facility is modest compared to the Li-ion gigafactory that Northvolt is developing in Skellefteå. But the facility is nevertheless a key component in the Northvolt's strategy.
Outfitted with all the capacities necessary for Northvolt to develop, produce and test Li-ion cells, the facility features a clean room for cell manufacturing and several laboratories for material and cell validation and research.
The fully operational Northvolt R&D should not be confused with Northvolt Labs – a much larger manufacturing facility set to come online later this year, located just a few hundred meters away from R&D.
The clean room of Northvolt R&D covers 215 square meters, and hosts active material production, electrode production, pouch and prismatic cell assembly lines as well as various pieces of equipment for cell inspection.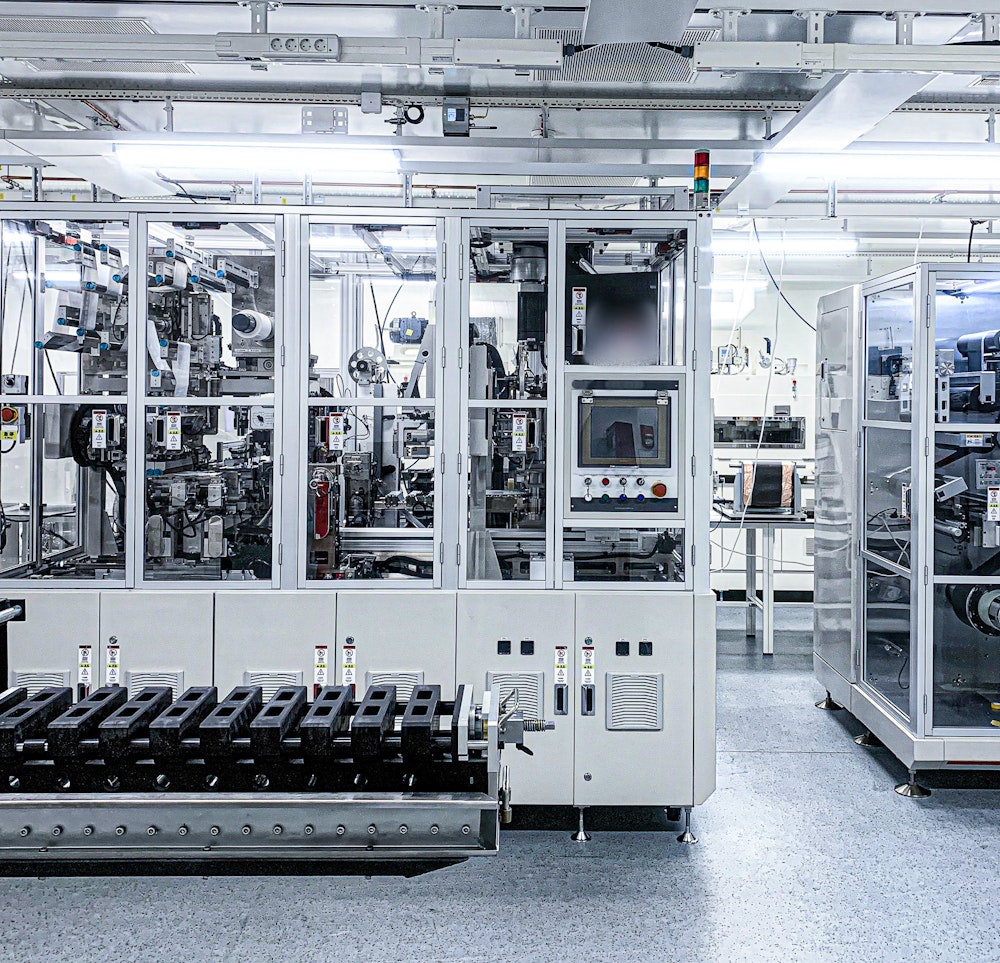 A good amount of effort at Northvolt R&D is focused on work with coin cells – small sample cells which are ideal for investigating results of methodical adjustment to fabrication techniques. Because of their size, using coin cells enables us to test performance of active materials (found in anodes and cathodes) and other cell components in an efficient manner, whilst minimizing waste.
The work undertaken in the clean room also involves manufacture of prismatic cell samples for several Northvolt customers, including a number of automobile manufacturers requiring cells tailored to specific electric vehicle performance requirements.
Prismatic cells are considerably larger than coin cells and can be built to varying dimensions. Ultimately it is these, alongside cylindrical 21/70 cells, which Northvolt will deliver to market via their integration into a variety of battery systems. Northvolt's very first prismatic cell was produced here in March, but many hundreds more will be delivered before the end of the year. Opposite the clean room are laboratories in which Northvolt engineers are involved in every aspect of Li-ion cell research and cell validation. Substances including raw materials, active materials produced in the clean room and much more, can be inspected at incredibly high resolutions (below the nanometer levels with some machines) to check for purity, consistency, material properties and quality.
We have to wait a few more months for the start of production at Northvolt Labs, and longer yet for completion of the Northvolt Ett gigafactory. Considering these timescales, the value of early research and manufacturing capabilities enabled by Northvolt R&D is made all the more clear.
Every day, researchers at Northvolt R&D are pushing forward the boundaries of Li-ion battery technology – advancing solutions which will power the vehicles, machinery and energy systems of tomorrow.