Revolt: the technologies paving the way for Li-ion battery recycling
2 August, 2019
With the sustainability of industries high on the global agenda, the circumstances surrounding how products and solutions are manufactured and managed at end-of-life must be prioritized. It's not enough that a solution simply serves a sustainable function through usage alone.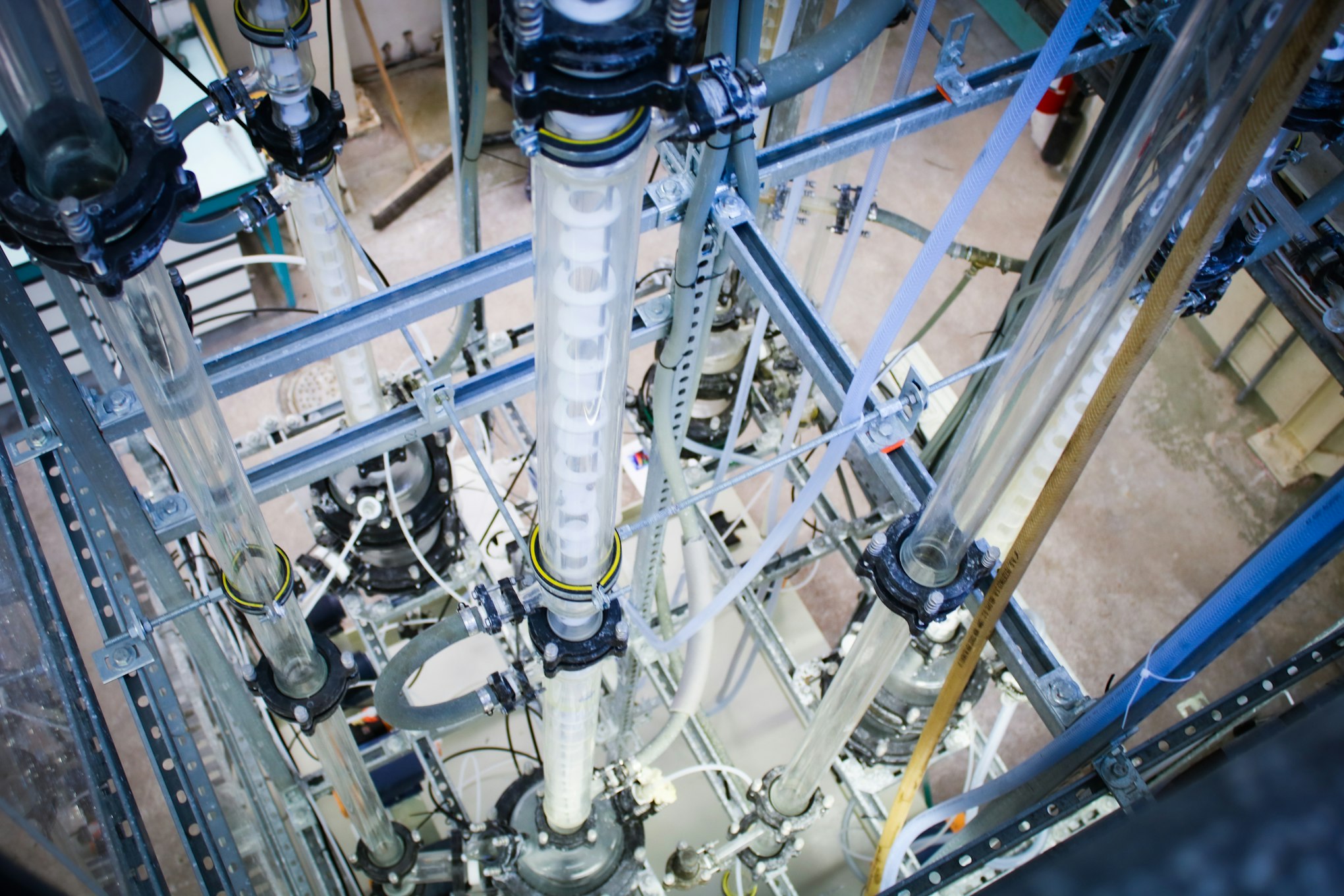 It's through this lens that Northvolt approaches Li-ion batteries and is motivated to establish a robust European ecosystem for battery recycling.
Now at the beginning of the transition to battery powered electric vehicles, we are facing a change that carries consequences on societal, industrial and environmental levels.
That this industrial revolution is centered around Li-ion batteries – solutions whose manufacture both requires the extraction and use of Earth's resources and significant amounts of energy – underscores the importance of its adopting a sustainable approach as early as possible.
The need is heightened further still by the fact that the forecasted demand for Li-ion cells is so great – as many as 250 million electric cars may be on the roads by 2030, according to IEA's EV30@30 Scenario, up from around 5 million today.
As a battery manufacturer, Northvolt's response to the situation is two-fold.
First, a commitment to utilizing clean energy and sustainable practices throughout manufacturing activities. And second, at the other end of battery lifetimes, delivery of effective solutions for battery recycling which maximize the return of valuable materials to their elemental form for reintroduction into supply chains.
We have to establish a new standard not only for manufacturing batteries, but how we recycle them too. Recycled Li-ion batteries will be an agent of change in the energy world and a critical piece of the puzzle in fulfilment of global sustainable development ambitions.
Recycling can be challenging and this especially so in the case of recycling EV batteries – complex systems containing numerous valuable elements and materials. If done without care, recycling methods also have the potential to be more harmful for the environment than raw material extraction.
Fortunately, battery recycling isn't without a solid foundation and there are established technologies to work with.
People might be surprised to learn that the vast majority of today's Li-ion batteries are in fact recycled, and that this recycling is undertaken using effective technologies, producing large yields of high-quality material.
That said, the shift to EVs brings new challenges for battery recycling which must be handled at practical, technological and policy levels – issues presented in 'Securing a robust European ecosystem for Li-ion battery recycling'.
Northvolt is establishing solutions for this future by refining recycling technologies and supporting effective market conditions for battery recycling in Europe.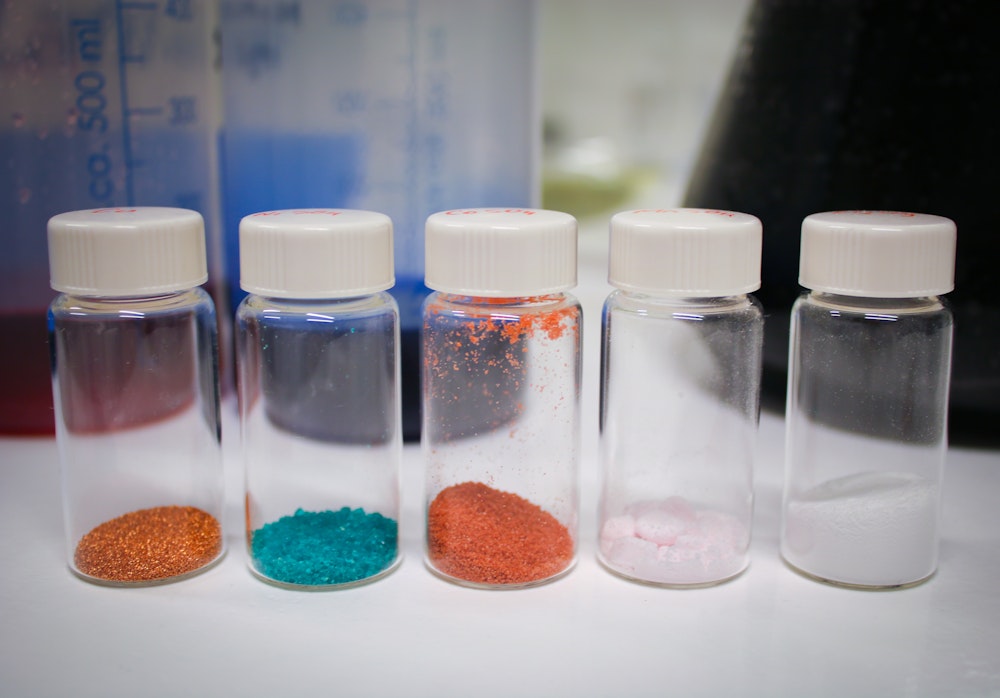 What to recover
The manufacture of Li-ion batteries requires sourcing of raw materials, some of which are relatively rare. Li-ion batteries featuring NMC chemistry for instance, which Northvolt will produce, require as primary materials for active material the metal oxides nickel (Ni), cobalt (Co), lithium (Li) and manganese (Mn). Besides these, batteries also require other metals and plastics for various components including wiring, electronics and casings.
Of most interest are metals including copper, aluminum and steel, and active materials found in the electrodes which are of the highest value.
Most materials found in batteries can be recovered and recycled. And the intention of Northvolt's recycling program is to maximize recovery of high-quality materials and to do so using methods which minimize the environmental footprint of recycling. Doing so will close the loop on battery manufacturing and lead to three key beneficial outcomes:
Reduction in consumption of raw (virgin) materials
Reduction in the environmental footprint of cells (and in effect EVs)
Support a new European economy
The recycling process
After collection and energy recovery through deep discharging, battery packs will be dismantled down to at least the module level. For this, we envision developing highly automated machinery, utilizing machine vision and smart software to identify battery pack models, thereby facilitating their disassembly and recycling.
There are advantages to automation of recycling processes, including increasing efficiency and reducing costs. Automation will also be safer, reducing operator exposure to risks associated with the dismantling.
Dismantling allows for steel casings, aluminum current collectors in the modules, copper bus bars and wiring, as well as plastics and other electronics, to be recovered for external recycling.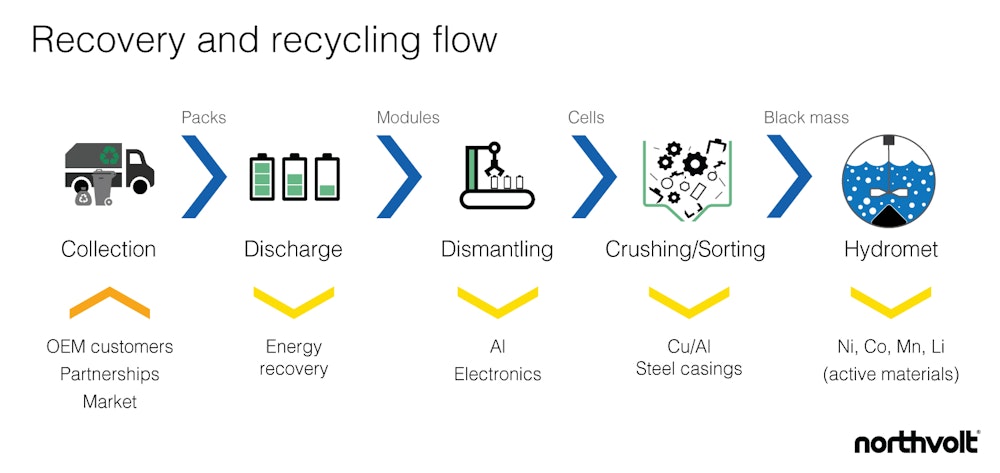 Cells and modules will then be crushed in an inert environment, and electrolyte solvent evaporated.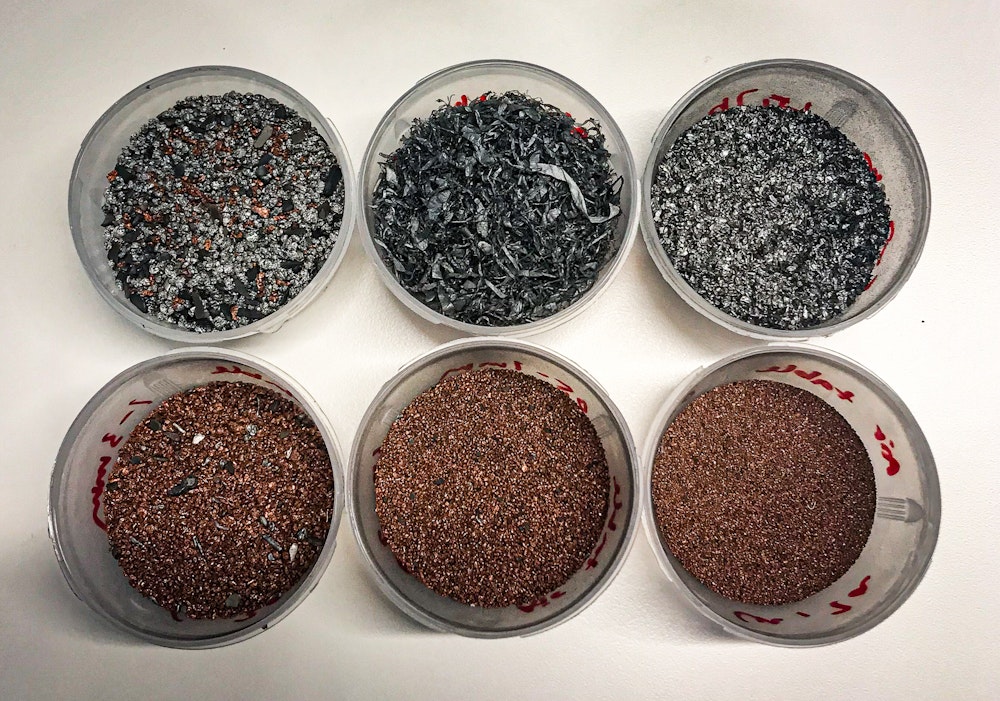 The now crushed remaining material constituents are then sorted depending on mechanical properties such as density, size and magneticity. For this, air separators, sieves, and magnetic separators are used, and copper and aluminum are isolated for recycling. The remaining material, known as black mass, is then subjected to a hydrometallurgical process.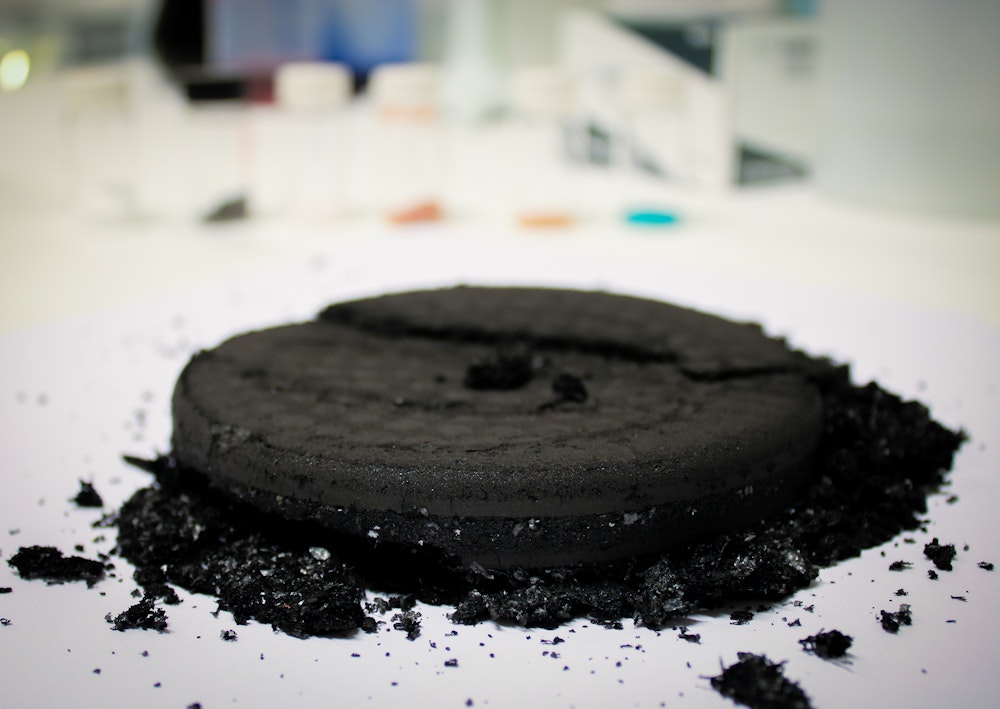 Hydrometallurgy – commonly known as hydromet – involves dissolving metals in a solution containing sulfuric acid under optimized conditions. Impurities such as copper, iron, and aluminum are then removed using techniques including precipitation, solvent extraction and ionic exchange.
Now free from impurities, the nickel, manganese and cobalt are recovered in one solution using solvent extraction. Although high-quality, this NMC solution isn't necessarily immediately fit for being reintroduced into battery manufacturing and so concentration levels and ratios of the solution are adjusted accordingly. Finally, battery-grade lithium can be recovered from the remaining solution.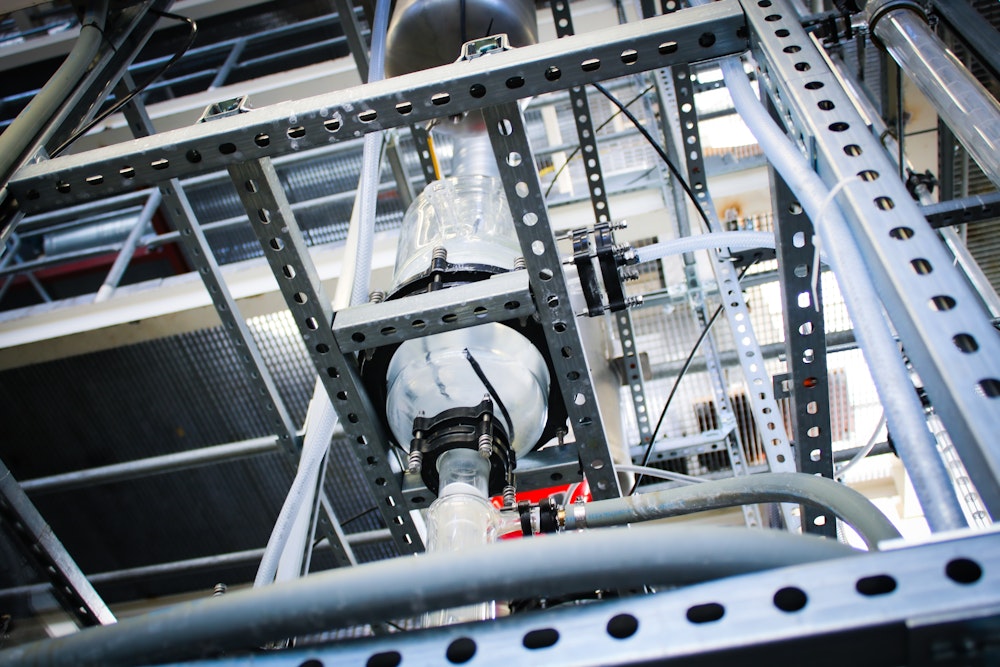 Precise extraction rates vary metal to metal, but in general are very high. Melin (2019) highlights 20 published studies reporting an efficiency for lithium often at 100%, while nickel, cobalt and manganese generally have an efficiency between 80 and 99%. A recycling efficiency for other metals such as copper, aluminum and lithium, is typically between 90 and 100%.
The hydromet process has several benefits compared to other recovery processes. One is that it enables recovery of high yields of high purity active material, suitable for re-introduction into fresh battery production. Another is that this process does not require high temperatures, as opposed to pyrometallurgy.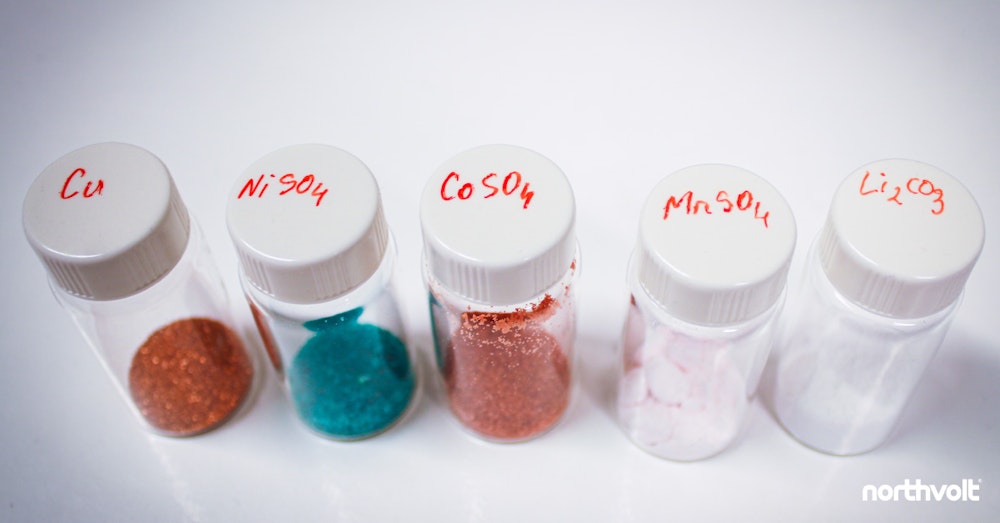 Altogether, a comprehensive recycling program, combined with implementation of effective recovery programs for EV batteries, are fundamental to a successful and sustainable battery-powered industrial revolution. The benefits of this approach go beyond sustainability though, and include delivery of a vibrant new industry reflective of the need for a conscientious approach to powering society.