Towards sustainable logistics: first process equipment delivery to Northvolt Ett
10 September, 2020
Towards the end of summer, Europe's first homegrown lithium-ion battery gigafactory reached a milestone with installation of its first process equipment. In what's to become characteristic of Northvolt Ett activities, delivery of the European-made equipment was enabled by the port of Skellefteå in northern Sweden.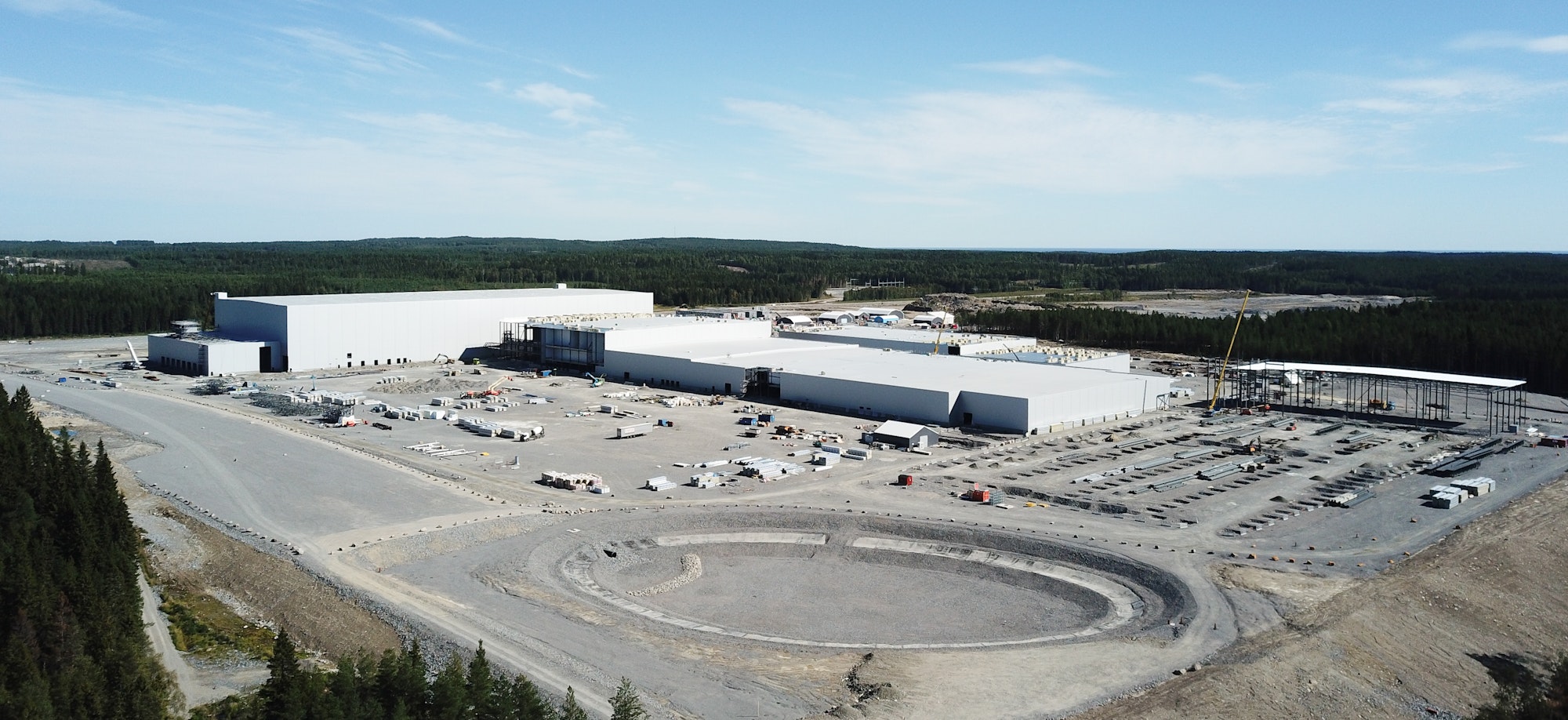 Included in the vessel's cargo were components to feature within a water treatment plant being integrated into the first upstream production facility of Northvolt Ett, where electrode active material is produced.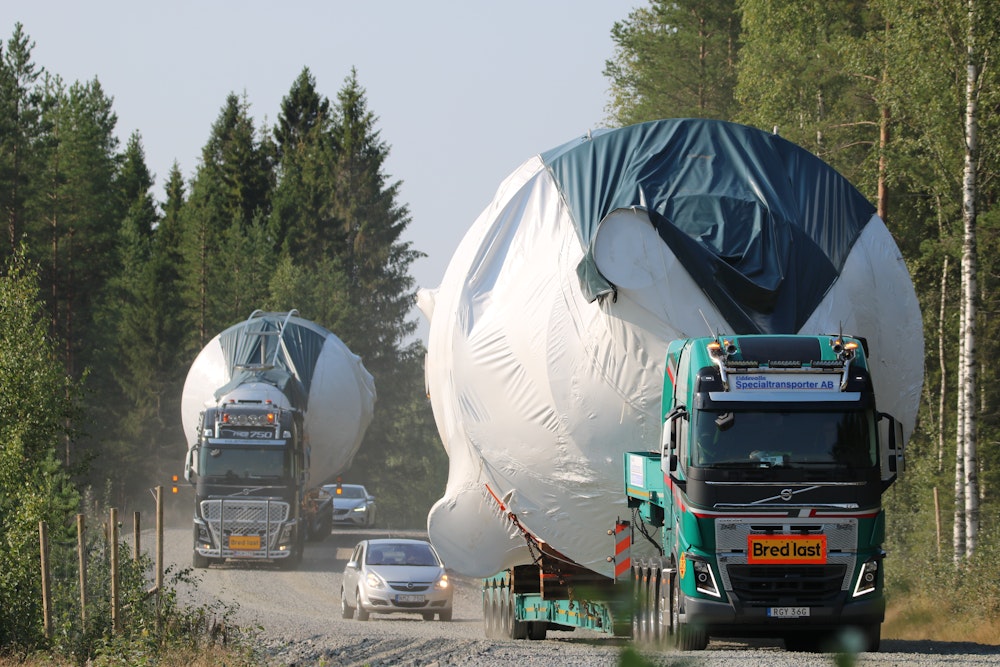 The recent delivery of process equipment is of course only the beginning – thousands of tons of machinery will arrive through the port as Northvolt Ett expands to full production capacity in the coming years.
As this happens, equipment will not be the only material running through the port. Set to become a critical hub for Northvolt Ett, through which bulk raw materials will flow one way and completed battery cells will flow the other, the port will occupy a prominent role for Northvolt.
In anticipation of this, the port is currently engaged in development of a new quay as well as introduction of new electrified terminal solutions which will optimize cargo handling whilst minimizing port-side emissions.
The port upgrades will emerge as part of a larger vision for minimizing the carbon footprint for Northvolt Ett related logistics activities. Adopting targets measured on a CO2e per ton transported basis, Northvolt is developing a green logistics corridor stretching 11 km between the port and Northvolt Ett. Groundwork for this is underway in several respects, including via an all-electric, autonomous transport demonstration project, and exploration of electric heavy truck and charging infrastructure solutions.
Altogether the initiatives are geared towards securing an efficient, low-emission logistics model – something representing a significant dimension to Northvolt's commitment to sustainable battery production.
Thousands of tons of machinery will arrive through the port as Northvolt Ett expands to full production capacity in the coming years
Progress on site
The installation of first upstream process equipment comes amidst an exciting chapter in the development of Northvolt Ett. With an unchanged target for start of production before the end of 2021, work is proceeding at speed across the 500.000 square meter site.
Summer has seen the bulk of superstructure work on three buildings completed, with a fourth superstructure currently underway. Internally, work is taking place on the preparation of floors, internal structures and installation of power and other utilities.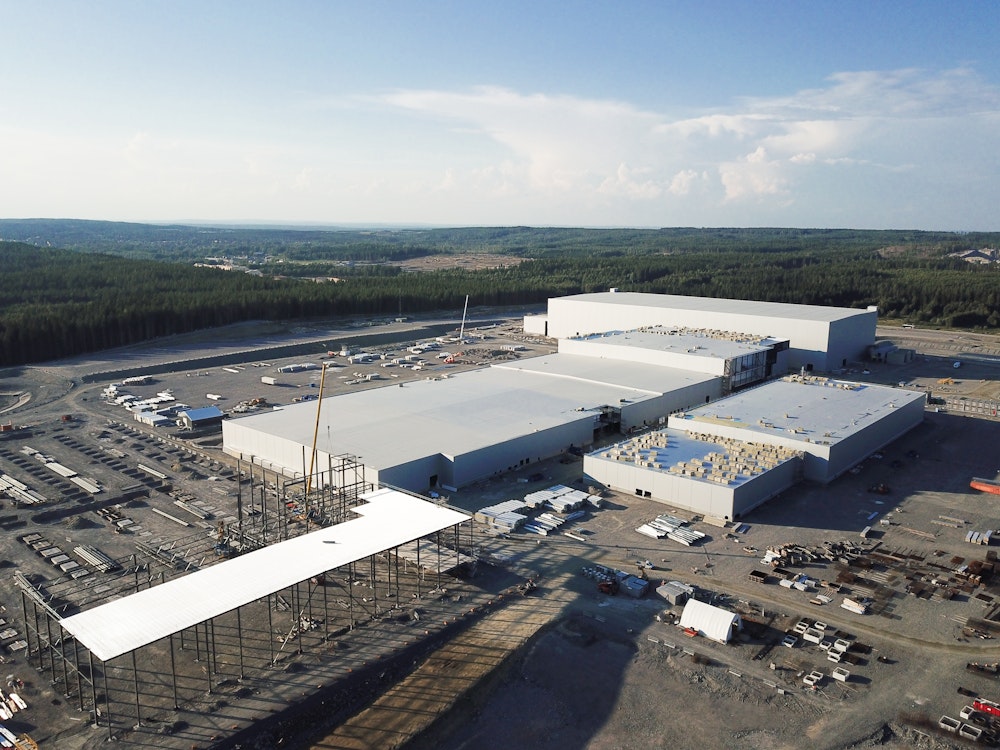 The longest building currently on site will feature cell manufacturing lines arranged in a north to south flow, with early steps of electrode manufacturing at the northern end and cell assembly at the southern end. In time, this building will be paired with a second, identical cell manufacturing facility running parallel to it – both of which will receive electrode active material from the same upstream facility. Once this work is complete, Northvolt Ett will have an annual cell capacity of 16 GWh.