Polarium and Northvolt in partnership for a more sustainable telecom industry
28 June, 2021
Polarium to be first company to offer energy storage for telecom networks built on Northvolt's green battery cells.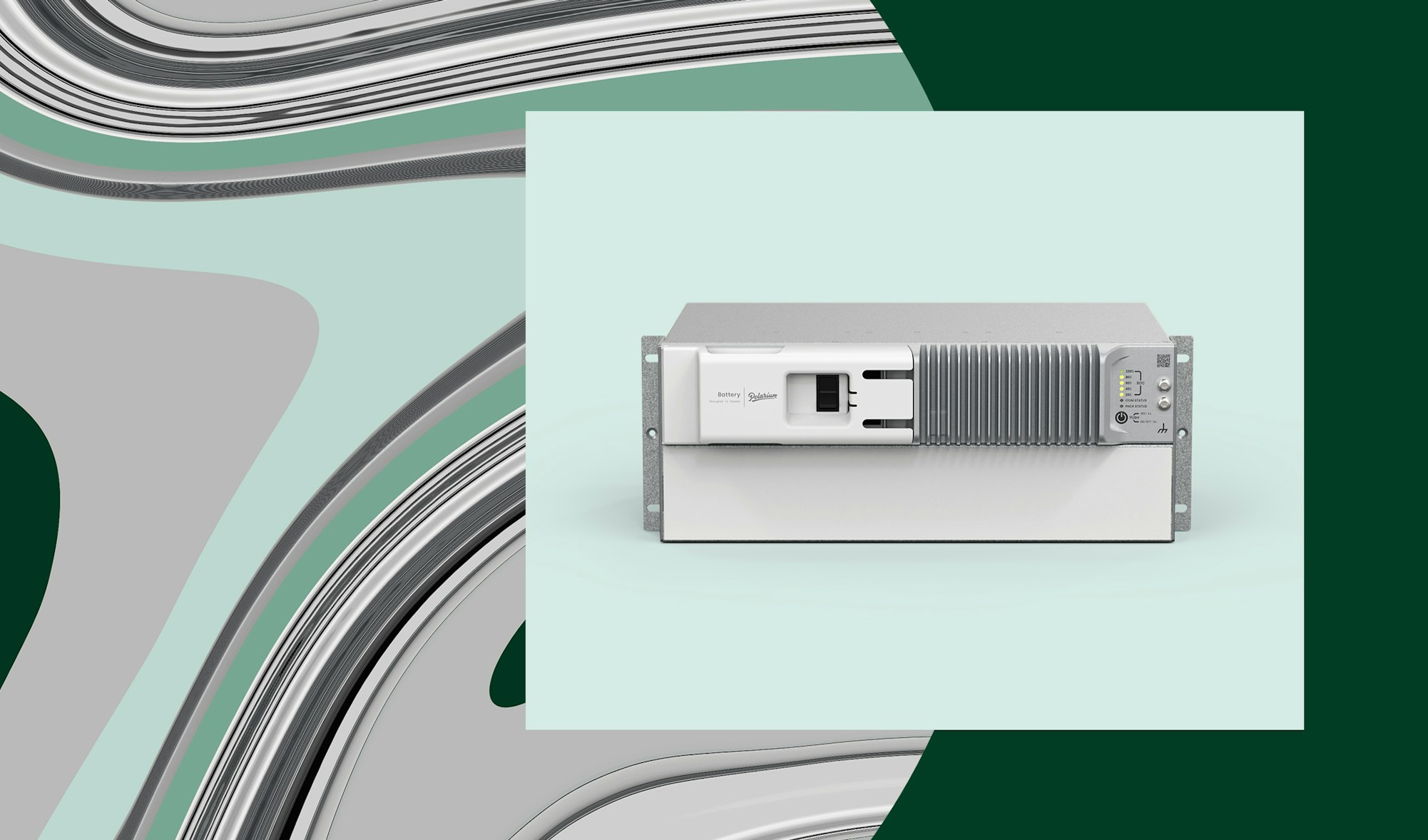 28 June, 2021 | Stockholm, Sweden – Polarium and Northvolt have initiated a long-term partnership in which Northvolt will supply Polarium with lithium-ion battery cells. The move will make Polarium the first company in the world to offer energy storage for telecom networks built on Northvolt's green battery cells.
Telecom backup power has long been a costly and challenging issue. Conventional lead-acid batteries need to be replaced frequently, and diesel is costly and pollutes the environment. Since 2015, Polarium has challenged the global telecom industry to switch from diesel generators and lead-acid batteries to long-lasting, sustainable lithium-ion batteries as a solution for backup power.
Today, Polarium announce their next step with a new product range, 'Green', consisting of even greener energy storage solutions, enabled by a long-term partnership with the Swedish battery developer and manufacturer Northvolt.
"We are on a mission to create the best energy storage solutions in the world, and we are continuously working to decrease the carbon footprint of our solutions. Therefore, we are very happy that Northvolt can provide us with battery cells from their fossil-free production facility, Northvolt Ett," says Stefan Jansson CEO and founder of Polarium.
"Through our strategic partnership, we can provide the global telecom industry with what's probably the greenest energy storage solution on the market," Jansson adds.
The new product range, 'Green', is built on Northvolt lithium-ion battery cells. With large-scale cell production starting in 2021 at Northvolt Ett gigafactory in Skellefteå, Sweden, Northvolt is set to manufacture the greenest batteries in the world – upholding a commitment to a minimal carbon footprint and the highest recycling standards. Northvolt's cell manufacturing is powered by 100 percent clean energy and embraces the principles and practices of a circular economy, including those enabled through on-site battery recycling facilities.
"For both Northvolt and Polarium, the future is renewable. We are proud to supply Polarium with lithium-ion battery cells that are manufactured with 100 percent clean energy and thereby support Polarium in driving change in the global telecom industry towards smarter and more sustainable power supply solutions," says Emad Zand, President, Northvolt Systems.
The 'Green' range consists of some of Polarium's most popular energy storage products built with Northvolt's lithium-ion battery cells. At first, Polarium 'Green' products will be available exclusively for the telecom segment but will at a later stage be made available for the commercial and industrial segments.
About Polarium Polarium provides energy storage solutions built on lithium-ion technology for the telecom, commercial, and industrial segments. The company was founded in 2015 based on the idea of how energy storage could empower a smart and sustainable world. Polarium's headquarters and R&D center are situated in Sweden and the manufacturing in Mexico and Vietnam. Through its global sales channels and representation in the US, South Africa, and Indonesia, Polarium serves customers worldwide. Today, our market-leading solutions are in use on all continents and in all climate zones – from the Equator to the Arctic – ensuring that the flow of energy never stops, while enabling our customers to reduce energy costs and carbon footprint.
About Northvolt Northvolt is a European supplier of sustainable, high-quality battery cells and systems. Founded to enable the European transition to a decarbonized future, the company has made swift progress on its mission to deliver the world's greenest lithium-ion battery with a minimal CO2 footprint. Among Northvolt industrial partners and customers are ABB, BMW Group, Scania, Siemens, Vattenfall, Vestas, the Volkswagen Group. For more information visit northvolt.com.