A revolution at sea – the challenges and opportunities of electrifying marine industries
8 August, 2019
The shift to electric transportation is quickly characterized by the on-going success of electric vehicles, which in many ways are symbols of the transition to a cleaner, decarbonized future. But transportation by land, is just one part of the transport triad of land, air and sea – all of which must, ultimately, be decarbonized.
The electrification of marine and air sectors is presently many years behind the electric vehicle (EV) transition. In large part this is because aircraft and ships are simply much larger systems, requiring far greater amounts of energy and power than automobiles, trucks or buses.
The situation presents challenges to electrification of these sectors by today's technology. While vehicles can be ably powered by Li-ion batteries at competitive costs, the same is not true for most commercial aircraft or ships. Still, there are signs of progress, many of which are found in taking a closer look at the marine industry.
The need for change
The decarbonization of shipping sector is urgently needed. Albeit supporting some 90% of global trade, according to the International Energy Agency (IEA) shipping accounts for around 2% of global carbon dioxide emissions; an amount greater than international aviation.
The IEA note: "Even with all policy measures currently in place and proposed, CO2 emissions from international shipping are projected to be 50% higher in 2040 than they were in 2008."
The environmental cost of shipping is not only of concern for its greenhouse gas emissions; nitrogen oxide and sulphur dioxide emissions are of particular concern. A report published in Nature in 2018 featured calculation that 200 of the world's largest ships produce as much sulphur as all the cars in the world combined.
The cause for these emissions is the bunker fuel powering combustion engines of ships. It's one of the dirtiest heavy oils available, and two billion barrels of the fuel was used by the shipping industry through 2018 alone.
Unfortunately, converting much of world's marine fleet – especially larger container ships and cruise ships – away from dependence on heavy fuels to clean energy power systems is no simple matter. The sheer power and energy requirements of larger vessels are orders of magnitude greater than heavy trucks, let alone passenger vehicles, and certainly today's batteries aren't a viable option.
Change is on the horizon though, including introduction of regulations at both the international and national levels to promote marine decarbonization.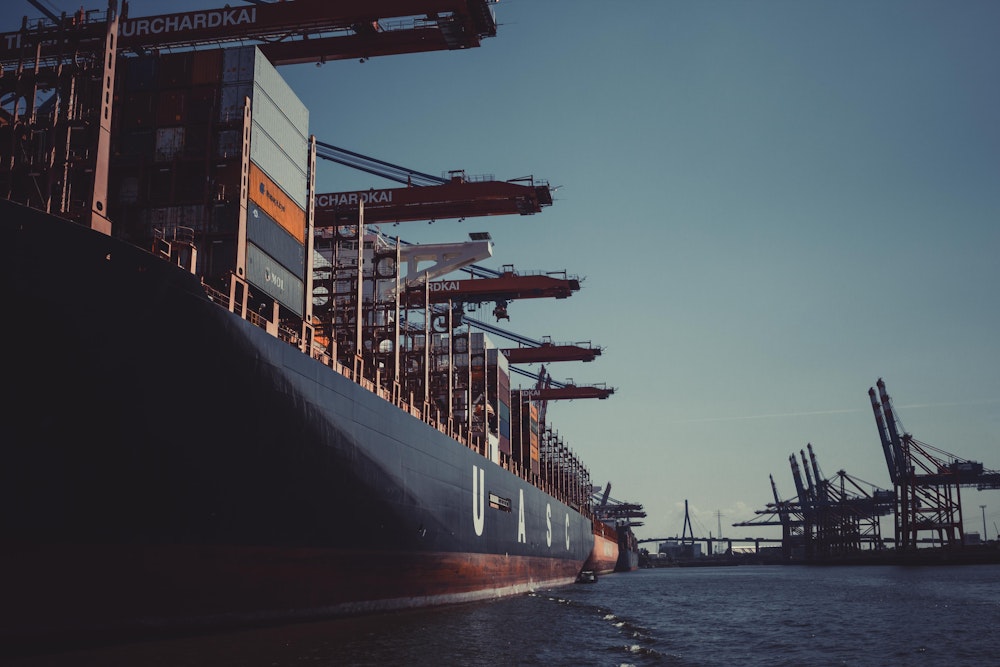 Landmark legislation emerged in 2018 from the International Maritime organization (IMO) – the United Nations regulatory agency for the maritime industry – with a strategy that includes a target to reduce international shipping carbon emissions by at least 50% compared with 2008 levels by 2050.
More encouragingly yet, actions surrounding reducing emissions and clean power solutions for marine sector are emerging.
Several marine actors have begun exploring solutions to reduce emissions by way of options that include using cleaner fuels, adjusting operational parameters such as speed, installing engine exhaust scrubbers and switching to liquid natural gas. This is something, but likely not enough.
Scientists and industry analysts fear that these are short-term solutions which, while costing an enormous amount, will do relatively little to reduce emissions to the extents required.
The argument goes that shipping companies should instead focus time and investment in going fully green.
Attempts have been made on this front and momentum is gaining. One example is a ship owned by Hangzhou Modern Ship Design & Research Co. With a payload capacity of 2,200 tons and a 2,400 kWh lithium-ion battery system, it claimed the title of world's first electric cargo ship.
Though the ship hints at the opportunities of electrifying shipping, it also highlights a challenge: on a single charge (requiring two hours), the ship can travel just 80 km – a distance that's but a fraction of the thousands of kilometers container ships typically travel (for reference, New York to Rotterdam is over 6,000 km by sea).
These challenges, concerning battery power and capacity, however, should be seen as subject to innovation. And to be sure, there is a good deal of activity pushing for progress. Just this week in Japan, a newly announced joint company named e5 Lab presented itself with ambitions to develop clean electric marine transport solutions.
The e5 Lab partners, including Asahi Tanker and Mitsubishi Corporation, stated its objective to "build the world's first zero-emission tanker" by mid 2021. The tanker, pictured below, would be a battery-powered coastal vessel to operate in Tokyo Bay.
Meanwhile, in Norway, YARA and technology company KONGSBERG announced a partnership to build the world's first autonomous, electric container vessel. Replacing 40,000 truck journeys a year, the ship is slated to be delivered in 2020.
Widespread deployment of battery-powered shipping may be some years away yet and certainly much is required in terms of battery performance to deliver on this for the world's larger, heavier classes of container vessels and cruise liners. This being the case, there's another marine sector that is ripe for batteries, and the shift has already commenced.
The emergence of electric ferries
The electrification of ferries – ships designed for transport of passengers and vehicles – is an altogether different proposition than electrifying heavy ships.
Ferries are much smaller than container ships or cruise liners, travel relatively short distances, and operate along regular routes and schedules – all characteristics which leave ferries highly amenable to emission-free electric powertrains. The shift would radically improve the environmental footprint of the sector, and enable other benefits including quieter, safer vessels, lower operating costs and reduced need for maintenance.
One place where the transition is well underway is Norway.
According to a report from Siemens and environmental campaign group Bellona, 7 out of 10 Norwegian ferries would benefit from electrification of some kind. More specifically, of some 180 ferries in Norway, 84 operate with crossing times of less than 35 minutes and at least 20 trips per day – an operating profile that is considered profitable with battery operated ferries.
A reflection of the nation's early embrace of electrification, Norway is home to the world's first fully electric ferry – Ampere.
Put into service in May 2015 by Norled, the 80m-long Ampere runs 34 daily departures of its 5.7 km crossing and has a capacity of up to 120 cars and 360 passengers.
Ampere is powered by a 1,000 kWh Li-ion battery system from Corvus and Siemens, which can recharge during the 10-minute loading and unloading time of each trip from charging stations located at ports. Supporting Ampere's operations, 260 kWh stationary battery systems have been deployed at either side of the crossing to supply power to the vessel while it recharges, as well as compensate for the load incurred through charging to avoid grid issues.
Because the region's electricity is supplied entirely by hydropower, Ampere runs on fossil-free energy at costs 60% lower than with regular diesel. In comparison, a conventional ferry on the same route is estimated to consume some 1 million liters of diesel and emit 2,680 tons of CO2 and 37 tons of nitrogen oxides each year.
"This we believe is the beginning of the story where the green shift will give a renaissance for the Norwegian marine sector. If the industry uses this technological advantage and the showcase right, we believe that this can help Norwegian shipyards succeed in the transition after the oil age," state Ampere's operators, Norled.
Other indications of the move towards electrification of ferries exist in Norway besides Ampere.
Rolls-Royce announced in August 2018, for instance, that it would be offering SAVe Energy – a scalable Li-ion battery system for ships. Three ship owning companies, Norled, Color Line, and the Norwegian Coastal Administration Shipping Company, have been partners in the development of the solution which is to be delivered from Rolls-Royce Power Electric in Bergen.
It's all part of a trend that's in part motivated by the Norwegian state pushing forward policy to crack down on marine emissions, including taking action to halt emissions from cruise ships and ferries in Norway's UNESCO World Heritage fjords – making them zero emission zones by 2026.
Clearly Norway is laying the groundwork here, providing compelling demonstrations of what can be accomplished with today's technology and a progressive agenda for the future. But electrification of ferries across Europe as a whole is also not without a bright outlook, with emerging policy and deployment of technology by private industry.
And while the shift to battery powered electric vehicles continues at pace, its consequences in terms of advancing Li-ion battery technology and reducing costs can be counted on to deliver benefits which will push the electrification of ferries and other marine sectors further still.