Meet Bartek Borczyński, Director of Logistics at Northvolt
31 October, 2019
At Northvolt, the logistics team is a well-sized department. But in the very earliest days of Northvolt, there were just two people: Bartek and Claes. Ultimately, it is Bartek who is responsible not only for ensuring that Northvolt factories are tooled out with machinery and equipment in alignment with installation and commissioning schedules, but also plotting out inbound and outbound logistics for Northvolt cell manufacturing.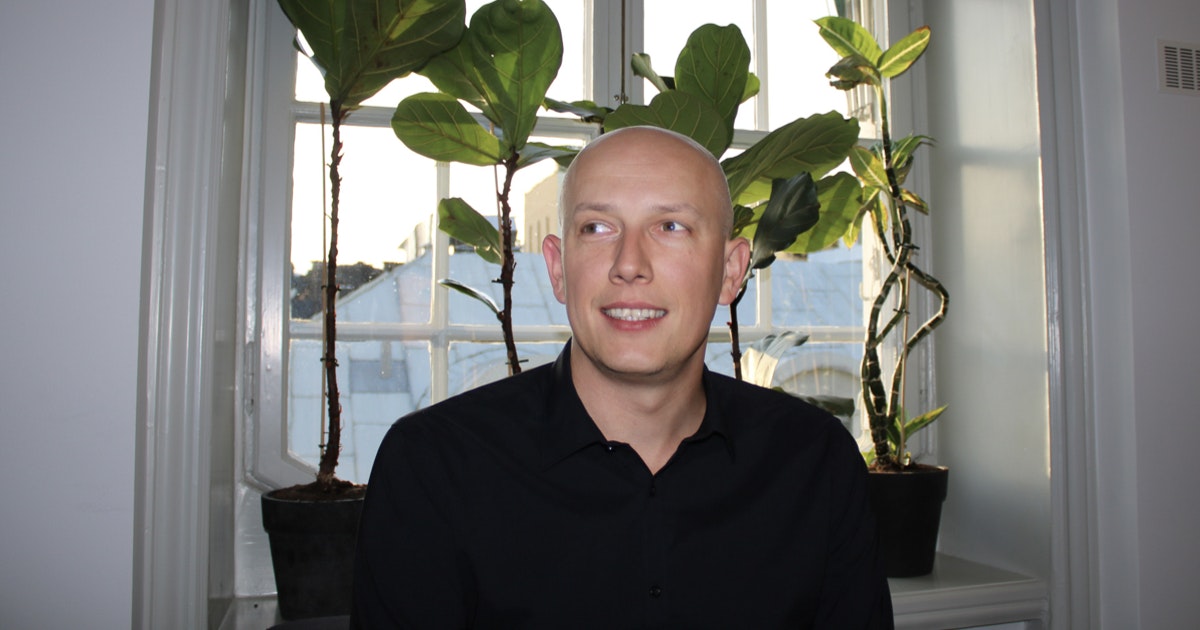 It's a task of enormous scale and complexity and there are few better examples of parallel challenges and opportunities that arise in establishing a new European industry for Li-ion batteries than in the work of Northvolt logistics and Bartek.
"You have to remain humble to the scale of what Northvolt is doing," he says. "It would be naïve to underestimate it, especially for someone in logistics. But there's actually flexibility in a blank canvas, and that's proving really important to the needs of Northvolt in mapping out and delivering a sustainable model for logistics, which ultimately is the goal of the team and myself."
Asked to describe that goal in brief, he responds: "We're working towards heavily automated, electrified and digitalized flow of materials and products into and out of our facilities. Considering the nature of materials and massive volumes of them we're dealing with, it's critical we get this right. If we fail in replenishing our factory with inbound supply, then our mission will never succeed. And if we don't adopt sustainable practices along the way, we'll fall short of the commitment we made."
It's a lofty target. And as Bartek added: "Before all of that of course, we have to build the factories…"
The world belongs to the brave
Having been living in Sweden for close to ten years, Bartek first came into contact with Northvolt in January 2018. He recalls: "I must say, I don't remember exactly how I came across the job – Northvolt was in the news often at that time – but I went online, found the position posted and thought, 'Wow this is great'. I remember thinking that this job, Director of Logistics, was bigger than me, but I thought, 'Well the world belongs to the brave, let's give it a go'. I think I was signed up and working within a month."
While the logistical challenge of Northvolt was appealing to Bartek, it was the green agenda of Northvolt that struck home with him.
"I've been a big fan of the environmental agenda for a long time. These are things I think about a lot, and there are parts to what we are saying and actually doing as a company that really align with my own life."
"Definitely I see a need for sustainability in logistics," he says. "The sad part is that at present environmental solutions very often translate to higher costs, and that can be a barrier to adoption. What appeals to me greatly here is that Northvolt is bold enough to be taking on its activities – which are logistically, industrially and technically demanding already – with that same outlook on the need for sustainable logistics."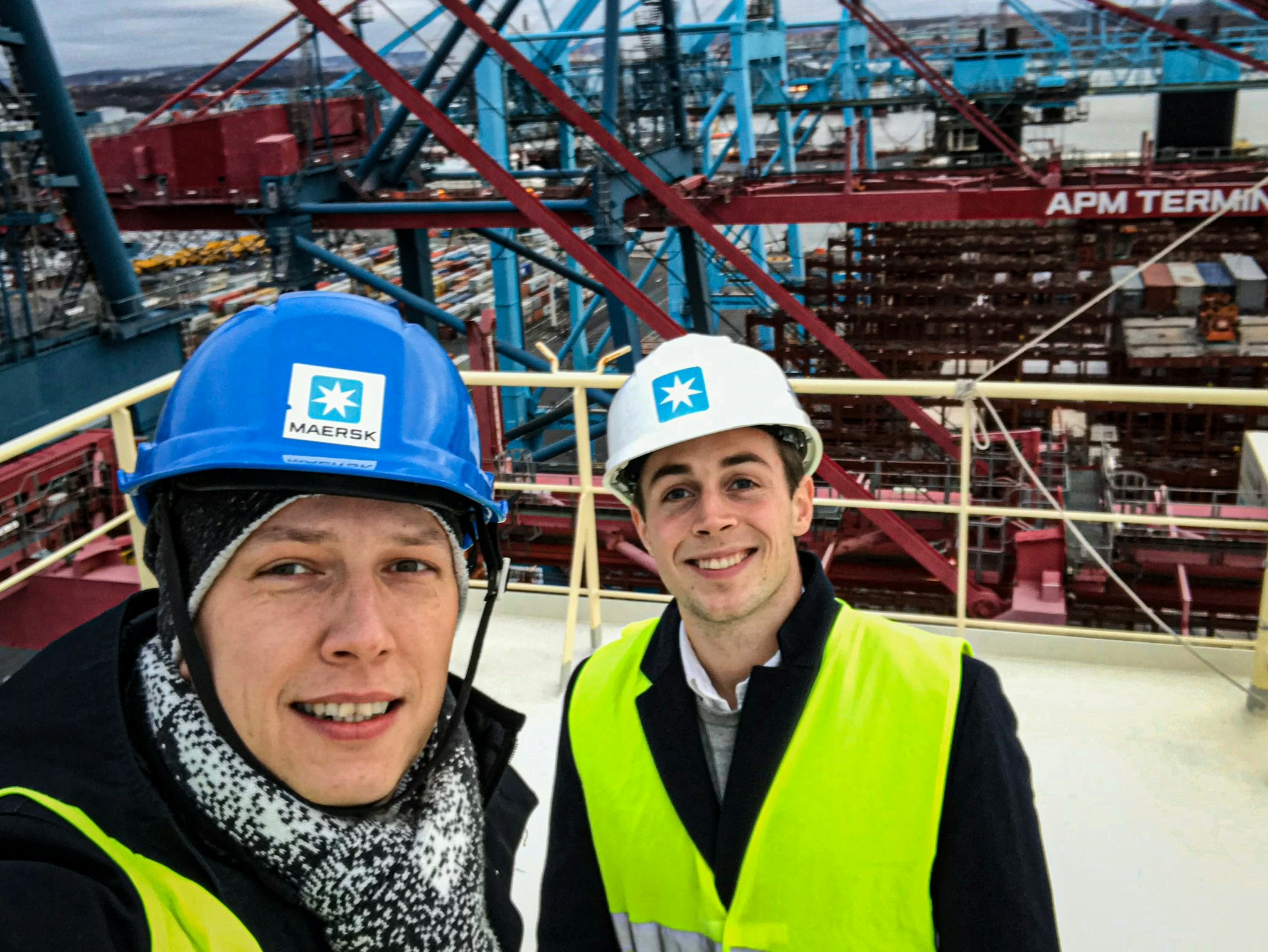 "Everyone is generally open to a conversation about sustainability in logistics," said Bartek, when asked how supply chain and logistics players are responding to the additional requirements that stem from the green agenda.
"The question is really about what is possible and when. For instance, in shipping, environmentally friendly options are today rather scarce or not as efficient as traditional alternatives. Electric vessels are few, and where they do exist, they operate on relatively short distances. Green rail solutions are available, and we're investigating their applicability within our operations. Fortunately, there are other solutions as well that are substantially less burdening for the environment, for instance liquid natural gas. For me, something like that tips advantage of a supplier."
"What I feel very comfortable with here at Northvolt, is that I know that I can either design or promote to select a solution that is environmentally better, despite those extra costs. We often speak about walking the talk, and we are clear with our suppliers about this from the beginnings of our discussions."
Tooling Northvolt Labs
Early days found the team setting up the fundamentals. Bartek and his singular colleague had to take care of setting up a lot of basic processes and administrative permits, but the primary focus quickly turned to supporting the construction of the first Northvolt factory.
"When we talk about project logistics, we're referring to the transport and storage of equipment and start-up materials, from suppliers, into Sweden and into our facilities. The first project in that respect was Northvolt Labs." Scheduled to come online later this year, Northvolt Labs is Northvolt's demonstration manufacturing facility in Västerås, Sweden. At 19.000 square meters, it hosts a complete suite of capacities for cell manufacturing, from raw materials through to finished battery cell products. "I had to educate myself quite a bit, in that I'd never handled shipping very large out-of-gauge machinery… something that does not fit within a container, or within the footprint of a container slot. We don't need to get super technical… but big stuff."
Looking back on the route taken, he says: "Curiously enough, the real complexity was not in the fact that for Northvolt Labs we ended up buying equipment from over seventeen locations and multiple suppliers outside Europe. This is a whole new industry for Europe so that had to be expected. The equipment in itself wasn't complex to move over the long distances. We had only a few pieces that were maybe a little harder to handle, for weight and size. It was, however, the site logistics, and how we had to sequence the equipment transport across the last meters that proved to be most challenging."
Northvolt Labs serves the vital purpose of providing a platform for battery cell industrialization at Northvolt. But as Bartek describes it, it also provided something of a dry rehearsal for Northvolt Ett – the large-volume gigafactory now under construction in northern Sweden set to commence production in 2021. For the logistics team, that opportunity to plan for and tool Northvolt Labs has provided an early dose of what's to come, even if what's to come is much, much larger.
You have to remain humble to the scale of what Northvolt is doing
Scaling up
With equipment for Northvolt Ett gigafactory in Skellefteå, northern Sweden, arriving into country towards the middle of next year, Bartek and the logistics team is well occupied – Northvolt Ett is one of the largest battery factories being built in Europe.
"Within a few months of that first equipment arriving, we'll be moving it into place in the factory," he says. "Our responsibility ends when the equipment is delivered to site or moved into its final position in the factory, so in Northvolt logistics, you are very much collaborating with many workstreams – from construction and procurement teams to manufacturing process designers."
"Some of our Labs project logistics team are now transferring learnings to the development of Ett. In that sense, I absolutely believe that we'll be working a much more streamlined operation at Ett. Still, it would naïve to think this will be simple… We are very conscious of the size and nature of the Northvolt Ett endeavor and we need to remain humble to that."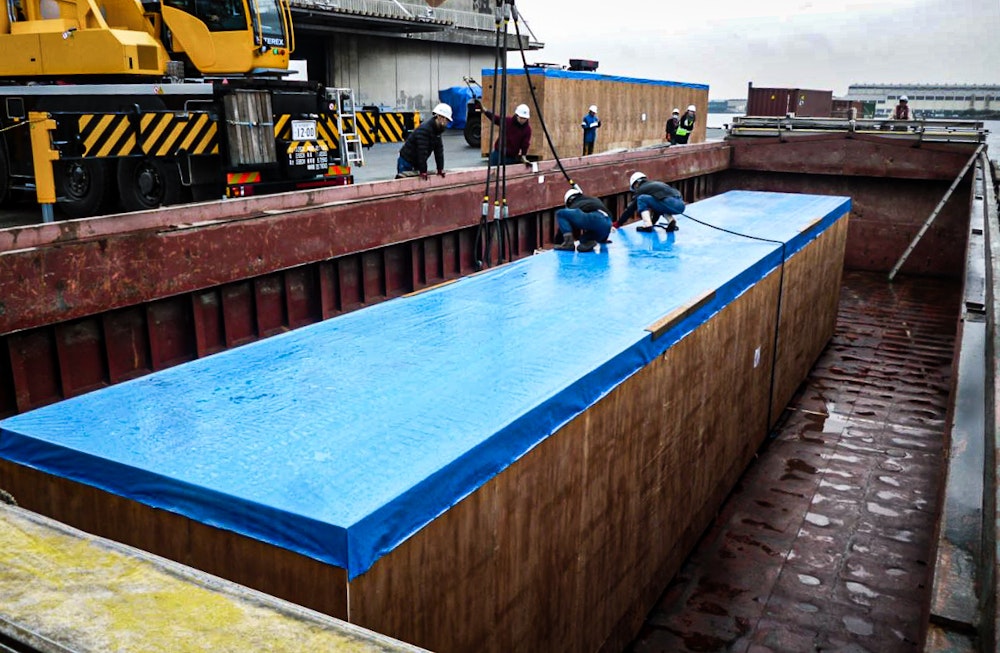 "Where Labs was one large project, Northvolt Ett will unfold as multiple projects to be planned for and tackled individually," says Bartek, commenting on a spreadsheet detailing an intricate timeframe reconciling equipment shipments and deliveries, with construction and installation schedules.
"Just the first two blocks of Ett, providing 16 GWh annual cell capacity represent twenty times the volume of equipment of Northvolt Labs altogether. And that's just half of the full 32 GWh that Ett was initially designed to. We're talking about massive volumes of equipment, but not necessarily larger. Some pieces are larger actually, but it's more the case that there will be more of it."
"So tracking everything in transit, controlling how we bring it in and in what sequence it's stored, where it's physically located, all this is going to be key in terms of our ability to call it off, deliver it to site, unbox it and bring it into the building. We need to be incredibly diligent in every aspect of this work."
Green logistics
Northvolt's vision for a green battery is of course rooted in clean energy powered manufacturing and extends to establishing a complete ecosystem for battery recycling. But the green battery also encompasses a low-carbon, low-emission transport and logistics model. By vertically integrating upstream raw materials processing into in-house operations, Northvolt gains control which can be leveraged to secure this goal.
The production logistics for future inbound supply of raw materials and components and outbound distribution of finished cell products is fundamental to this vision.
"Once cells are manufactured, we're dealing with outbound logistics – here we're establishing the most sustainable model we can. And where we lack the technologies today, we're actively involved in partnerships to develop solutions," says Bartek.
Noting the role of electrified vehicles in this future, Bartek hints it sometimes helps to be a cell manufacturer and battery systems developer.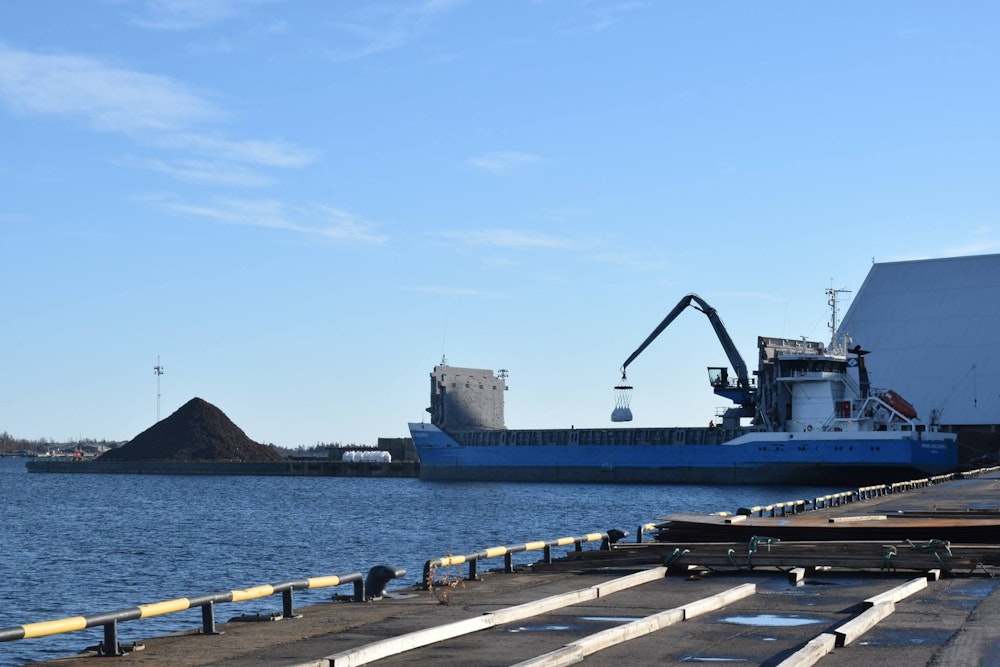 This model will be applied to cover shunting logistics taking place over an 11 km stretch between Northvolt Ett and the port of Skellefteå where inbound materials will arrive to and finished products will be dispatched from.
"We've been ramping up in our focus on Ett's inbound/outbound logistics recently. In particularly we've been meeting a lot of businesses involved in Baltic Sea shipping. One of the first things we tell them when we meet is that one of the main drivers in our selection of partners and solutions will be eliminating waste."
He explains: "What I mean by that is that the shipping capacity around the northern Finland and northern Sweden is heavily imbalanced. These are regions that manufacture and ship out a lot of raw materials, like lumber, minerals, metals, pulp and paper, in heavy volumes southbound, but at the same time are sparsely populated regions, with low consumption and import themselves."
"What that means in practice is having to position shipping capacity for these industries to load and ship their product, but a lot of empty legs in transportation going north. What Northvolt brings to that circumstance is fantastic opportunity to fill otherwise empty vessels."
With Northvolt bringing in roughly twice as much volume as it exports, Bartek believes this model stands as a unique opportunity to bring balance to Baltic Sea shipping.
"We're really speaking to everyone engaged in shipping in this area – rail operators, shipping lines, industry and business – to establish relationships and map opportunities to find and leverage synergies in play. The end goal is to reduce that wasted space and minimise the environmental footprint." The work of Bartek and the Logistics team serves to illustrate that the Northvolt blueprint for a green battery extends far beyond clean manufacturing. While the team's work has already been fundamental to Northvolt's progress to date, the formulation of a sustainable logistics flow will come to provide a key pillar upon which Northvolt's activities will rest and by which we set a new standard for the battery industry.