Spotlight on Electrification Pioneers: CAKE
11 October, 2018
How is electrification changing the motorcycle industry? We sat down with Stefan Ytterborn, Founder and CEO of CAKE – a Swedish company developing and producing light, quiet zero-emissions electric motorbikes – to find out.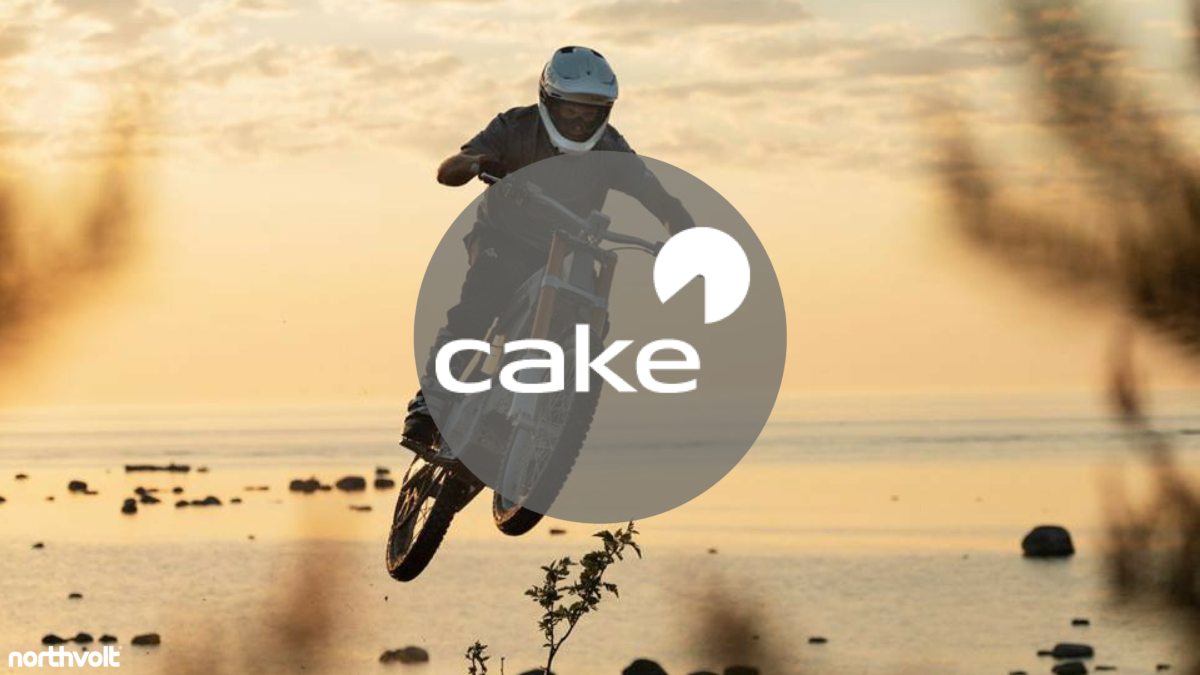 Why did you decide to create CAKE?
CAKE's mission is to inspire people to contribute to speeding up the journey towards a zero-emission society while enhancing the fun and excitement of using zero-emissions off-road motorbikes. It's the core of our company.
I've always been into sports, anything from skiing to cycling, but I have never been a motorcycle guy myself. Actually, I have always thought that there is nothing more annoying than a bike loudly roaring away in the streets at high speed.
Then six years ago, I realized that thanks to the technology of electrification, I could create electric motorbikes that could respect the surroundings, eliminate sound pollution while at the same time supporting the transition to sustainability. It's the future of motorized vehicles, and I was looking forward to exploring and supporting this revolution. I went from not being a bike guy to being a fanatic, I was and am 100% convinced that electrification will turn the whole motorcycle industry upside down.
What impact do you think electrification will have on the industry?
Electrification is going to have a huge impact on the industry for a number of different reasons. Firstly, the motorcycle will end up being completely different from the internal combustion engine one that many still use today. We will have a change in terms of frame, weight, and power gauge.
Another significant change will happen inside the motorcycle culture. Now off-road bike riding is not a very inclusive sport. It's mainly practiced by men, it's noisy, and it has an aggressive connotation. Thanks to electrification, it will become more accessible.
The bike will be easier to ride, it won't have an impact on the environment in terms of noise and pollution, and thanks to its digitalized riding modes you won't need to change the gears as much as you do now with combustion engines: you can start easy and progress as you become a more avid driver. Riding bikes will become gender and age neutral. Also, you will be out there, riding off the road without bothering anyone else, from hikers to animals. The level of maintenance required is lower compared to an internal combustion engine bike: you don't need to do anything practical like changing oil filters or spark plugs.
To recap: an electric bike is very simple to ride and require simple maintenance, so no matter what physical profile or what previous competence and experience the rider might have, she or he will be able to use the bike and fully enjoy the ride. Electrification is turning things upside down.
What was your approach in designing and creating your products?
Currently, there are two types of offer on the market. There is the traditional industry that has been in the combustion engine business for years, and now it's entering this new market by simply swapping the drivetrain with an electric one. It's almost the same product, nothing has dramatically changed. Then you have smaller companies, those that truly inspired us in getting where we are today. They are small garage brands, dedicated smart people experimenting and using different bike parts to build hybrid prototypes. However, so far they haven't been able to create a product that can support performance, endurance, and durability.
We started with the ambition to establish a new category for off-road motorbike riding. Our first approach was: let's understand what it takes to optimize the experience, the quality, and the performance of an electric bike to end up with an excellent product.
Since the beginning, our goal was to bring down the weight of our bikes to nearly half the weight of a semi-combustion engine one. That is the main difference. However, there was nothing off the shelves we could use to make this come true. We needed to start from scratch. The frame, wheel, suspensions, drivetrain…, everything has been thought and engineered to achieve the best level of performance, durability, and quality.
What is the next step in your journey?
Our next step is to start delivering our production series bikes, which will hit the market in January 2019. We will also have a street-legal version which will be available from mid-June next year. Moreover, we have three new platforms we are working on that will be launched at 12-month intervals until 2022. We have several projects focused on developing additional bikes, with different characteristics and functionalities.
The international attention we got so far is fantastic. We received six different international design awards, and we are nominated for other six right now. We have established ourselves in central Europe and North America. We have a lot going on at the moment, and to this point, we exceed our highest hopes in terms of the impact we would have at this stage.