One year in: the state of play at Cuberg
2 March, 2022
In March 2021, Northvolt acquired San Francisco Bay Area battery startup Cuberg. In the year since, the group has been integrated into Northvolt and accelerated its development of the next generation of high-performance battery technology. Here's the state of play at Cuberg today.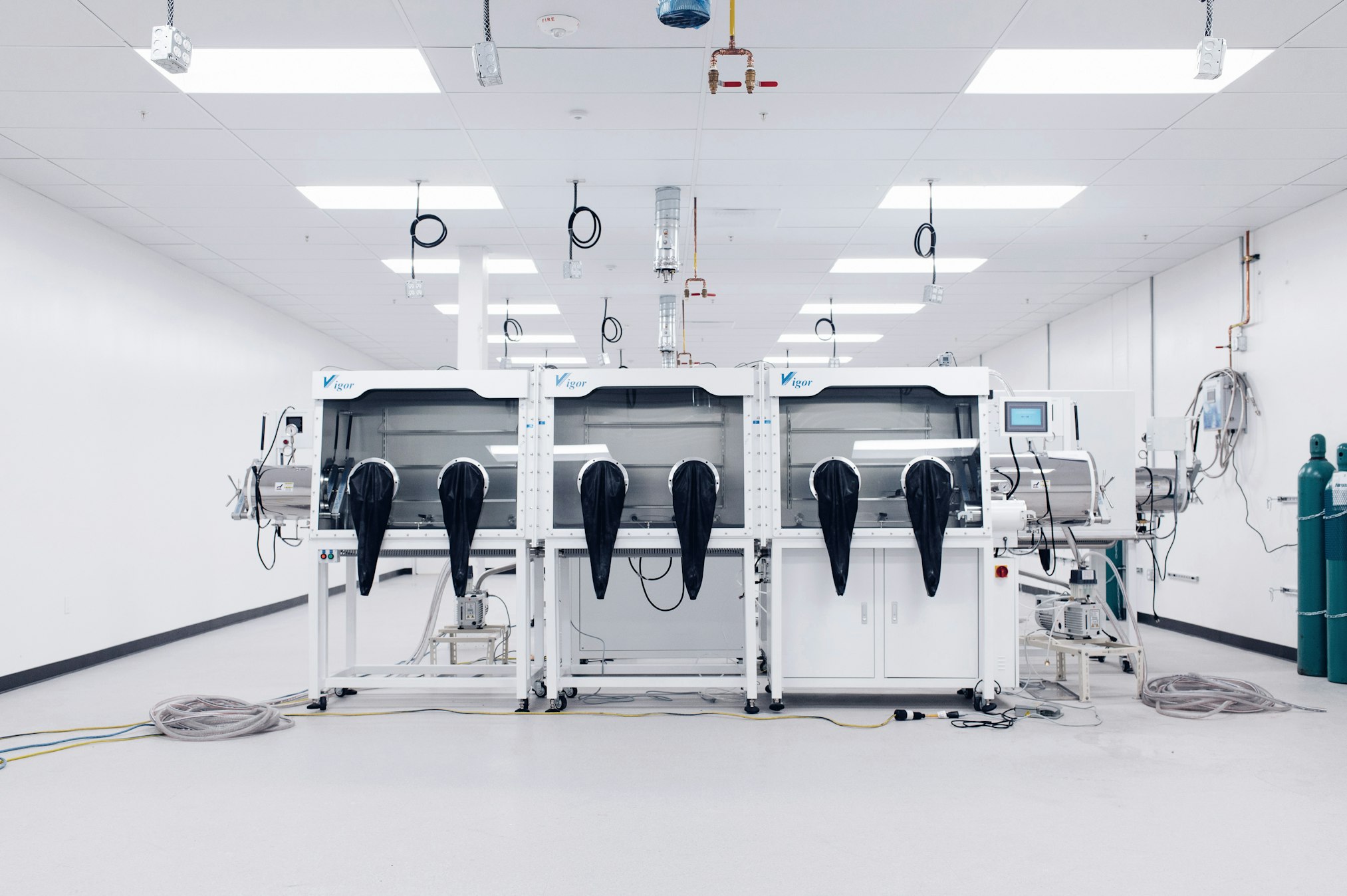 Part 1: The company
As society tilts further into a decarbonized future, there's a fundamental and growing demand for advanced battery technologies. Batteries that can provide more power and more energy than conventional lithium-ion technologies.
To be sure, today's lithium-ion chemistry will take us far, and there's a range of avenues to explore to extend its use across several sectors, not least electric vehicles. But even still, we know that ultimately, it's larger, more fundamental changes to cell chemistry and architecture which will be required, and particularly so to electrify highly demanding segments such as advanced air mobility and long-haul trucking.
The advanced technology group of Northvolt, Cuberg, is developing a solution to tackle this challenge: a scalable technology promising energy densities some 70% higher than conventional NMC lithium-ion batteries of today. Right now, Cuberg is industrializing the technology for commercial applications starting with advanced air mobility. The fundamentals have been validated and the results published, but what's underway now is the task of scaling from concept to product.
This idea of scaling, or industrializing, is often neglected in conversations over next-generation batteries. But it's critical. It's also extremely difficult. Following acquisition by Northvolt, an established manufacturer of conventional lithium-ion batteries, Cuberg has shifted up a gear in every aspect to accelerate the scaling of its technology.
The company has tripled its headcount since the acquisition to over 65, expanding its expertise in cell design and production engineering. The company has also relocated its resources to a new facility, into which a new production line has been installed to enable a doubling of battery production capacity. Through 2021, Cuberg has also integrated itself with Northvolt – an initiative that allows Cuberg to leverage Northvolt's in-house cell design expertise, advanced manufacturing capabilities and experience with maturing battery products to accelerate its scaling.
developing a high-performance aerospace-certified lithium metal battery module for manned flight – the first of its kind in the world.
The match is ideal. Alongside pioneering a sustainable approach to battery manufacturing, Northvolt has developed and brought to commercial maturity four individual lithium-ion cell products; all developed from scratch to meet the needs of automotive customers. Beyond this, Northvolt's in-house battery module and systems team is engaged with Cuberg in developing a high-performance aerospace-certified lithium metal battery module for manned flight – the first of its kind in the world.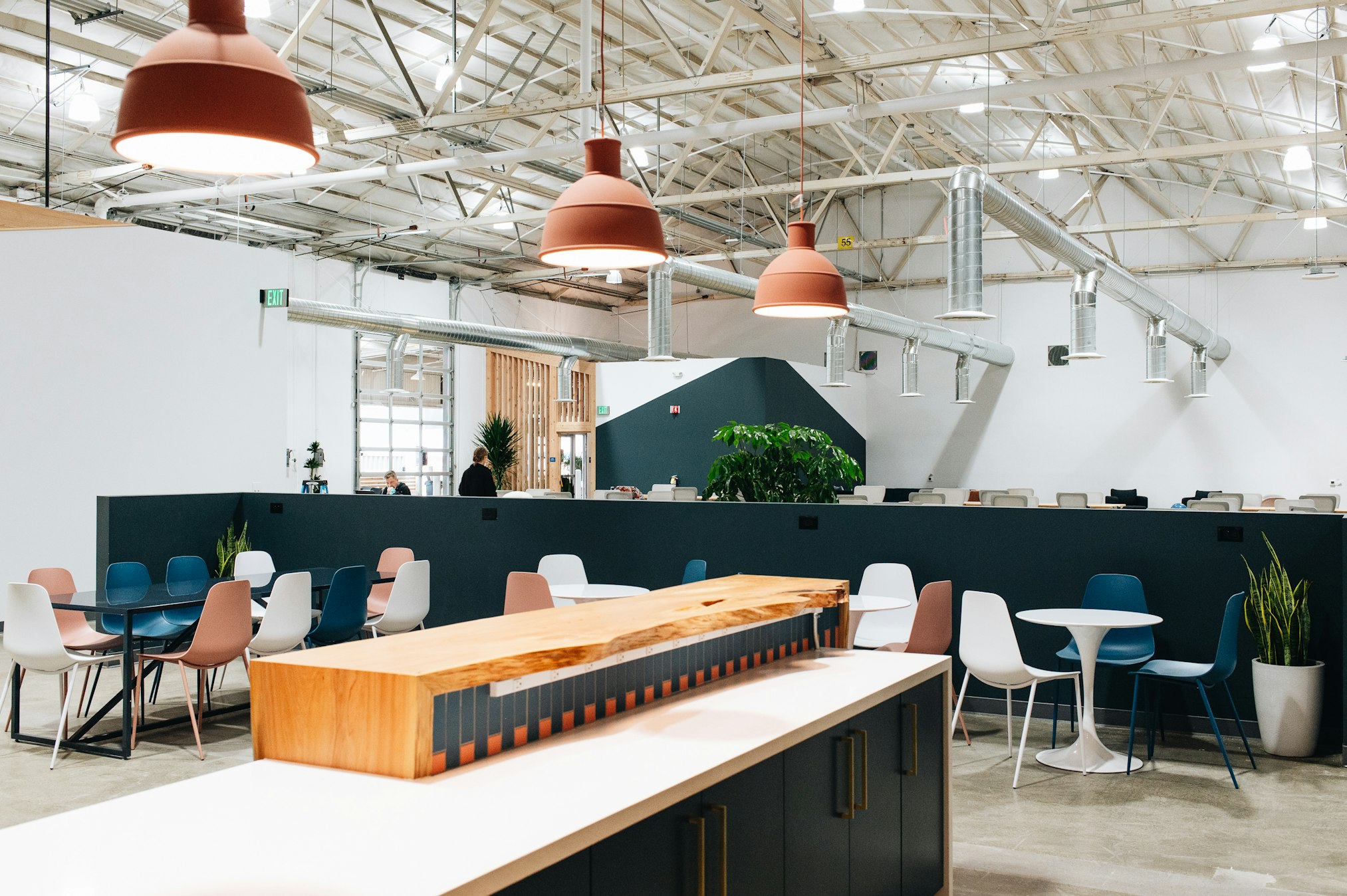 Part 2: The technology
Cuberg is developing batteries around a lithium metal chemistry. Whilst featuring a conventional NMC cathode, Cuberg's cell hosts an anode composed of pure lithium metal (in place of graphite-coated copper anode of lithium-ion cells). Successfully integrating lithium into a battery is something of a holy grail to battery engineers – it's light, it's conceptually simple, and it's capable of storing a tremendous amount of energy.
This has been known for several decades. The trouble is that it's been far from obvious precisely how to make a lithium metal anode work in a cell. A major challenge has been lithium's reactivity, which over the lifetime of the battery degrades the electrolyte and causes thin spindles of lithium metal to grow within the layers of the cell – dendrites, which can result in cell degradation or complete failure.
One direction that groups have pursued in search of a solution is to use a solid electrolyte in place of the conventional liquid electrolyte. It's a good solution in theory but quickly runs into a range of fundamental challenges. Problem number one: it remains unclear how to effectively manufacture solid-state cost-effectively at scale. Problem two: attaining cell performance the likes of which lithium metal is theoretically capable of, outside of forced laboratory conditions, at commercial scale cell sizes, hasn't been proven.
Cuberg's technology can be manufactured using known processes, ones already in use today for conventional lithium-ion.
Cuberg's solution instead rests with its development of a new kind of non-flammable liquid electrolyte that suppresses dendrite formation. With this, Cuberg aims to deliver commercial products with energy densities exceeding 400 Wh/kg. But importantly, unlike solid-state requiring as-yet-unknown manufacturing techniques, because it leverages a liquid electrolyte – a known entity to battery engineers – Cuberg's technology can be manufactured using known processes, ones already in use today for conventional lithium-ion.
Although not without challenges, this clear pathway towards commercializing a product for mass-volume manufacturing is key. And Cuberg is well underway towards achieving this holy grail.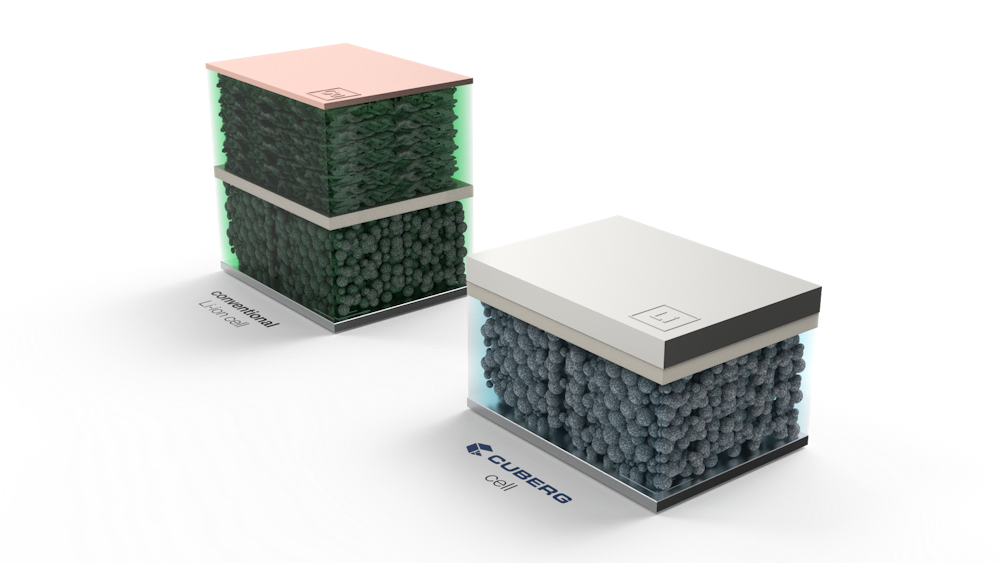 While early cell technology performance of Cuberg was third-party validated by the U.S. Department of Energy's Idaho National Laboratory in 2020, Cuberg progressed significantly through 2021. Aided by a new production line, improved electrolyte chemistry, and more advanced cell design, a gain of 60% in cycle life of cells undergoing C/2 charge conditions, and a gain of 100% for cells undergoing 1C charge conditions, have been attained.
Towards late 2022, we look forward to a second round of benchmarking being performed on the latest generation of Cuberg technology, results of which will be published.
Accelerating the work is Cuberg's access to an established organization of Northvolt cell designers, process engineers and gigafactory manufacturing engineers. A company of over 2,500 persons, with its first gigafactory production lines already commissioned in northern Sweden, Northvolt's expertise in battery industrialization is well beyond what battery start-ups typically have access to. Altogether, this means Cuberg is already today not only working with a technology which can be manufactured on largely conventional manufacturing lines, but within a team that has experience of building those lines and delivering gigascale production capacity.
The end goal which the team is working towards is to mature lithium metal technology such that it represents a drop-in upgrade to lithium-ion, ready for deployment into already installed lithium-ion production capacity. It's a future that enables both competitive battery costs as well as high-volume production on the medium-term horizon (before 2030), both of which are necessary for the technology to make a significant contribution towards mitigating the climate crisis.
Cuberg is already today not only working with a technology which can be manufactured on largely conventional manufacturing lines, but within a team that has experience of building those lines and delivering gigascale production capacity.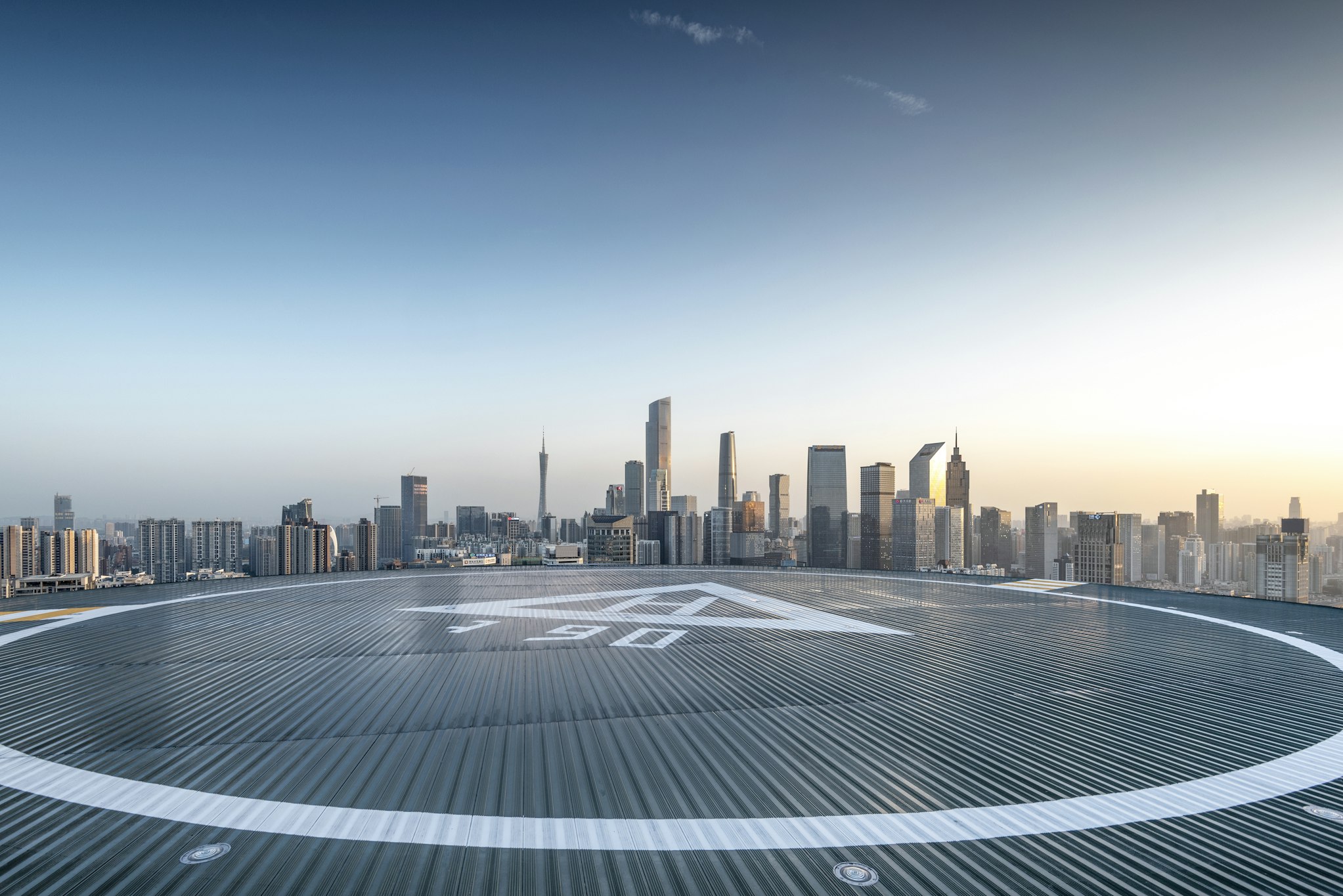 Part 3: Evolving industrial context
While Cuberg advanced through 2021, the industrial landscape into which the company seeks to have an impact also evolved. The dual forces of legislation geared for decarbonization and private investment into clean tech have catalyzed huge change across industries.
Advanced air mobility in particular has come to the forefront of discussion about how to remove carbon emissions from the sector, which is responsible for around 3% of global carbon emissions but has an outsized impact on global warming due to the nature of those emissions. Of note, the conversation is no longer hypothetical. Thanks in part to the progress of the battery industry, the advent of all-electric aircraft is now a distinct reality.
As surprising as it may be to read, by the middle of the decade we will begin to see 19-seater, all-electric aircraft serving short-haul flights, as well as smaller electric vertical take-off and landing (eVTOL) aircraft transporting both people and cargo cleanly and efficiently.
The demand is clear. What remains is to get the technology in place to integrate into those aircraft now under development. It is just this which Cuberg is focused on. By adopting an approach to cell and systems design that is mindful of the end-user, and in particular of the stringent requirements governing aviation certification, Cuberg is already deeply engaged with many leading aviation customers.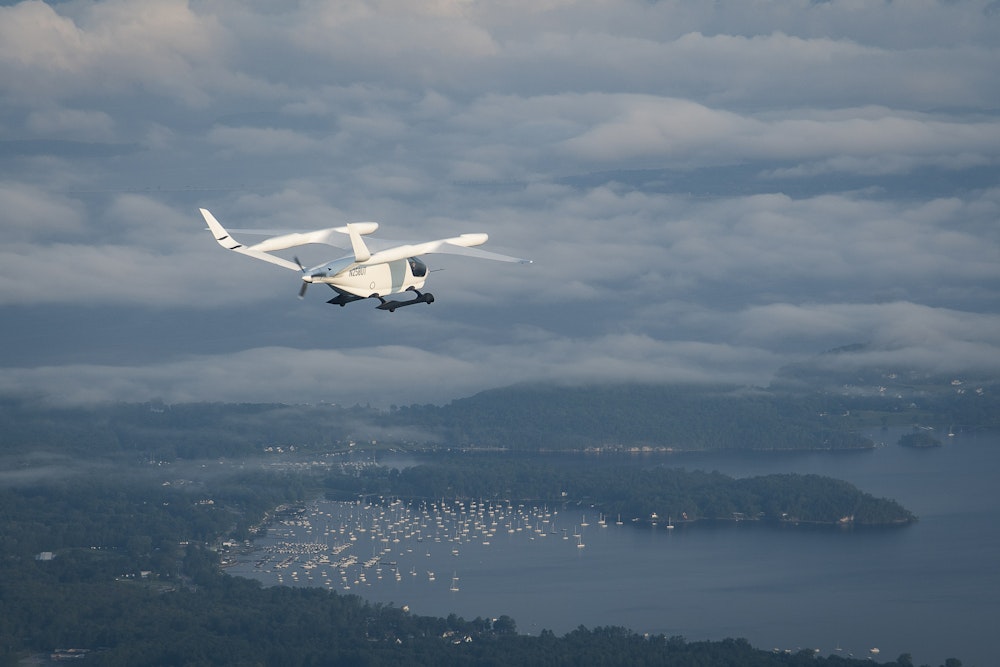 To date, Cuberg has delivered sample battery cells to over twenty customers, including BETA Technologies, the U.S.-based startup with which Cuberg has worked closely since 2019. Through 2021, Cuberg delivered advanced lithium metal cells to the company, which is developing novel eVTOL aircraft. Moving into 2022, Cuberg is making larger deliveries to enable development and testing of full battery modules and packs by BETA.
But Cuberg will not stop there. Surpassing conventional lithium-ion battery technology on energy and power density, lithium metal batteries are well-matched to meet the demands of long-range electric trucks. To date, most electric trucks have been better-suited to last-mile logistics and urban operations. To crack long-distance haulage, we need a generational jump in energy densities. A generational jump which lithium metal can provide.
Electric aviation and long-distance haulage will arrive sooner than you think. But it won't happen overnight. And it certainly won't come from technologies which aren't practical in how they approach the challenges of scaling up to cost-effective, large-volume manufacturing. Cuberg's technology, combining the power of lithium metal with the manufacturability of lithium-ion, represents a straight-shot for commercializing a new generation of batteries. It's still not going to be easy, but batteries aren't easy.