Project ELIS: defining a new kind of commuter technology
24 August, 2021
An ambitious project is now underway at Skellefteå airport. The goal is a European-first demonstration of battery electric-powered commuter aviation. The vision is nothing short of a complete reimagining of short-distance transport by air. This is Project ELIS.
Historically, Skellefteå airport has been a relatively little-known destination. A single airstrip set amongst Nordic pine forests in northern Sweden supporting domestic flights and short hops over to neighbouring Norway and Finland.
With Northvolt's emergence into the region and the development of Northvolt Ett just 25km away, the airport has since received a marked increase in visitors. And the increase is only set to continue as new flight routes are added and new industry emerges in the region.
But behind this, there's another, more consequential development underway.
"Our aim with Project ELIS is to establish Europe's first commercial electric routes for aircraft," says Henrik Littorin, project leader of the initiative being pioneered by Skellefteå airport.
"Much has to happen in the aerospace industry to make this a reality," says Henrik. "But we're committed to being a frontrunner in accelerating the shift to sustainable, electric aircraft. We won't be the ones developing the technology, but what we will do is establish the foundation for those with the aircraft to come in and demonstrate an entirely new way to fly and commute."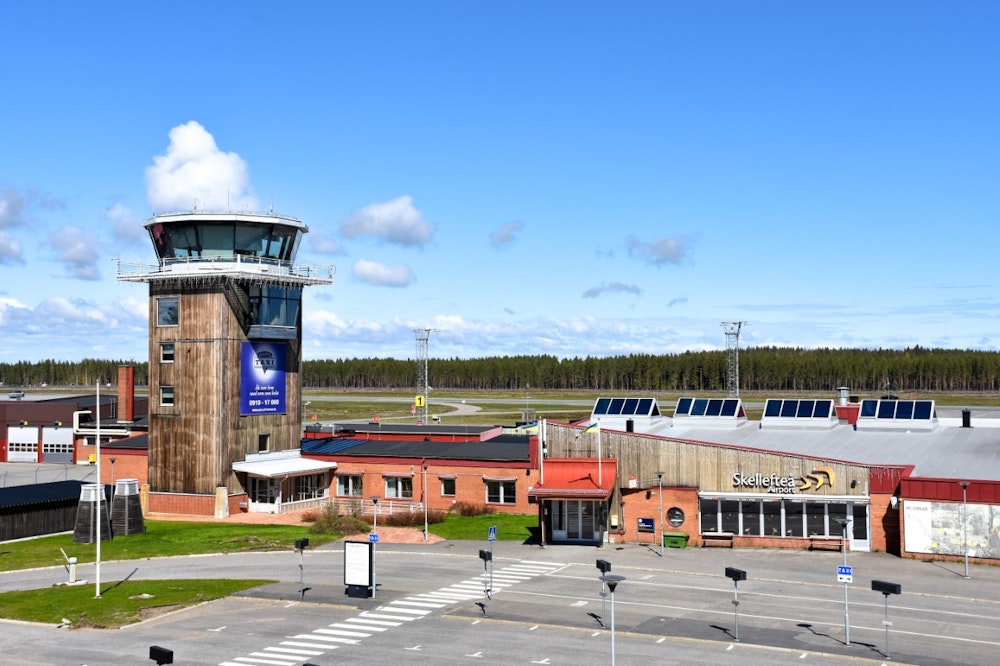 Point of departure
Having spent over two decades in the aviation sector, Henrik has been engaged in sustainable strategies for the industry since conversation over flight emissions even first appeared. As Acting Secretary General at the Swedish Air Transport Society, in 2018 he was responsible for Swedish policy targeting fossil-free aviation. The framework outlines the ambitious target of the nation's domestic air travel being fossil-free by 2030, and all flights taking off from Sweden being fossil-free by 2045.
"It is by far the most aggressive goal in Europe. Of those fossil-free domestic flights until 2030, most will be powered with biofuel, but moving into the 2030s, we're expecting a rising share for battery electric aircraft. And we're already seeing the early seeds of the electric aerospace industry. By taking a proactive position with Project ELIS, Skellefteå airport intends to accelerate this transition."
Electric aviation is no longer a moonshot, but a distinct reality.
On the potential of electric aircraft, Henrik says: "For short distances, electric looks really promising. There is still much work to be done in R&D to move beyond the few two-seater electric planes being used today. It's crucial that we continue to optimize the entire aircraft and improve battery technology; at the moment, energy density and the weight ratio is restricting longer distances."
Within the electric aviation space, new concepts are also evolving. One exciting direction – pitched to play a lead role in Project ELIS – is vertical take-off and landing aircraft.
So-called VTOL airframes have a history in military applications, but have had little place in the civilian world. But being ideally suited to battery electric power and bringing with them an abundance of advantages and new opportunities, this could be about to change.
"The far smaller, lower-cost footprint required for VTOL is clearly beneficial. Another advantage is that eVTOL are very quiet thanks to small electric engines. These characteristics really open up options for using the aircraft in urban or residential areas, or reaching previously unconnected, remote regions."
eVTOLs are also potentially very cost efficient, Henrik explains: "Several developers have expressed to us the aim to reach the same costs per kilometer as for road taxis. Just think about that for a moment – it would be a game changer."
"If all these aspects can come together, then we're looking at a completely new transport solution with tremendous potential."
Whilst critical, the development of electric aircraft technology is only one side of the coin. The other is distinctly land-based. What's needed, according to Henrik, is also development of legal frameworks, new airport infrastructure, and testing facilities to nurture the seeds of potential for this new industry. It is this, which Project ELIS addresses.
The new dynamics of commuting by air
Project ELIS aims to commercialize electric aviation as soon as possible, and to do so by establishing Skellefteå as a demonstration hub for electric regional air transportation solutions. The project has already gained attention of private electric aviation makers, public groups and local industry, not least Northvolt itself – which will participate in the program.
"We'll see how the technology develops – with the capacity and range of aircraft etc., – but we have said that even a four- or a six-seater, capable of flying over the Gulf of Bothnia to Finland, that's enough. If we can do that, we will learn a tremendous amount."
It's a great example. The towns of Kokkola and Jakobstad on the west coast of Finland are home to residents who commute weekly into Sweden. The trouble is, it's a 580 kilometer, seven-hour car journey to take the north passage around the sea to reach Skellefteå.
In the not too distant future, however, commuters could be making the trip by air – flying 200 kilometers directly across the water and cutting the travel time down to some 30 minutes in the process.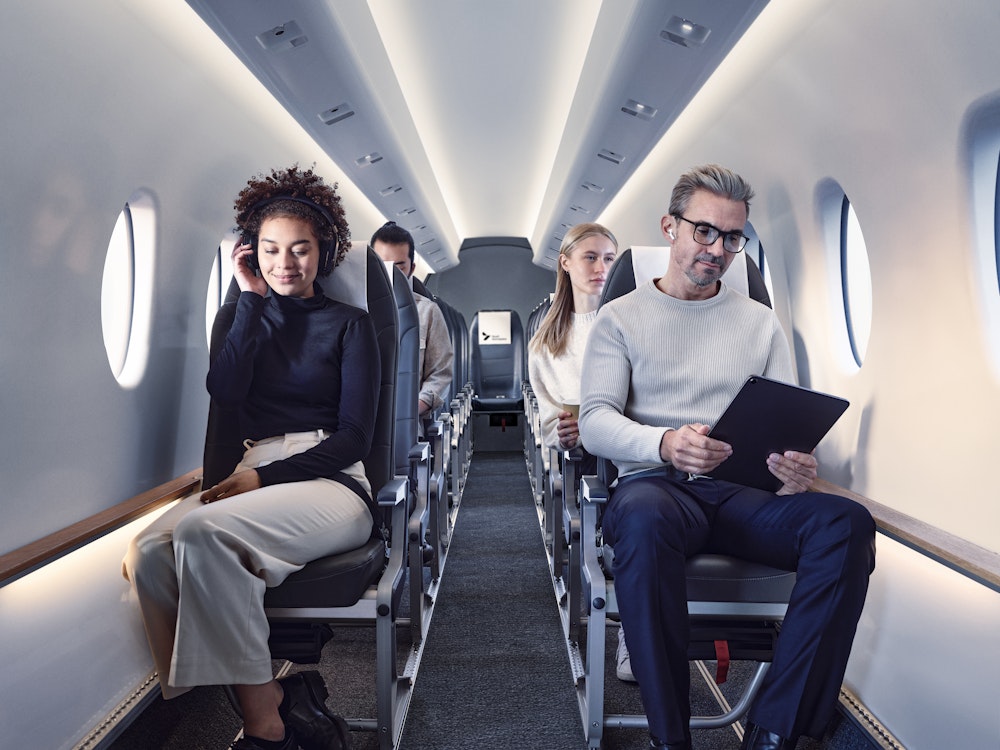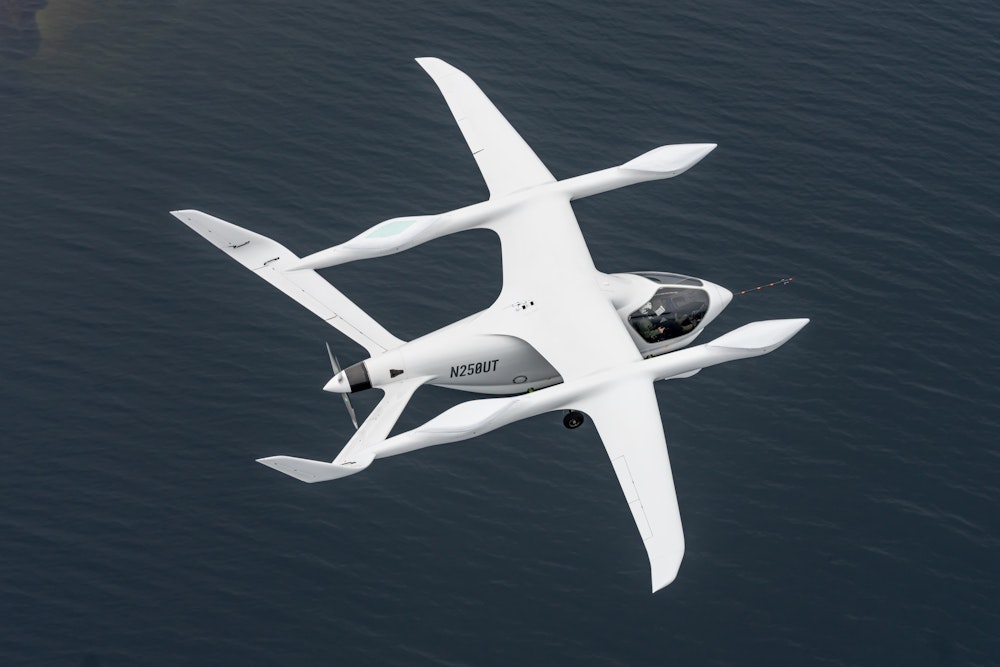 "With the growth of industry in north of Sweden, these commuter routes will only become busier. We want to connect regions but we need to do it sustainably."
Henrik also highlights how small electric aircraft will enable quick, sustainable transport to areas currently cut-off. "The economics of flying large aircraft on fossil-fuels to many places are cost prohibitive. This will change with smaller, electric aircraft."
The intention with Project ELIS isn't to see all flights to switch to small eVTOL. "That doesn't make sense," says Henrik. "But a key aspect to the project is to explore new patterns of air transport."
"For instance, peak travel hours in morning and evening being covered by larger aircraft; then as demand drops through the day, flying eVTOL shuttles or 19-seater electric aircraft."
"Ultimately, sustainability isn't just about the technology itself, be it biofuel or electric. It's also about being more flexible to provide the appropriate solution at the right time – eVTOL is just that and we look forward to seeing what new business cases emerge."
"We can foresee interesting mixes of aircraft types and sizes that don't exist today. And whole new markets taking off."
An invitation to the north
Northern Sweden provides an ideal proving ground for demonstration of transport solutions – a fact well-known by the automotive industry, which has often turned northern Norway and Sweden for access to its Arctic winter conditions to test and certify vehicles for cold climates and harsh weather conditions.
"The very same is true for new electric aircraft," says Henrik. "So right now we're reaching out to groups interested in leveraging this opportunity, but at the same time we're engaged in preparations of our own."
"A priority here is securing the right infrastructure so that we can welcome players to use the airport as a test bench for development and demonstration. That infrastructure includes physical assets such as charging infrastructure (which we've now installed) and new power supply, but also permits and such."
"The airport is key to making this work. It's an airport that can take the perspective of wait and see what industry players do, what kind of vehicles will they use, how much power will they need, what's the demand and so on, and then react to that. Or, as in Skellefteå, an airport can take a more proactive approach – say 'Let's drive this forward, make investments in advance, and create a space for this new industry'. And that's exactly what we're doing."
For its part, Northvolt will collaborate in Project ELIS to establish a dedicated test route between Skellefteå airport and Northvolt Ett gigafactory – replacing a 30 minute car ride with an eight-minute eVTOL hop to be in operation by December 2022.
"Welcoming new players into this is key," concludes Henrik. "We face unknowns – some we intend to answer though Project ELIS, but there are other parts of puzzle for which we aim to engage new actors to find the answers. That's our hope as we work towards establishing the first commercial routes before 2025."
Interested in learning more about battery electric aircraft? Find out how Northvolt is positioning itself to supply the new industry through Cuberg, in 'Why Lithium Matters'.