Epiroc's pioneering of electric mining
17 August, 2022
In what can seem a world away from highways and cities, one of the most compelling examples of industrial electrification is happening deep underground. In mines around the world, Northvolt battery-equipped Epiroc mining machines are showing how going electric is possible even in the toughest environments. Now over four years in, here is what's happening with the Northvolt-Epiroc partnership.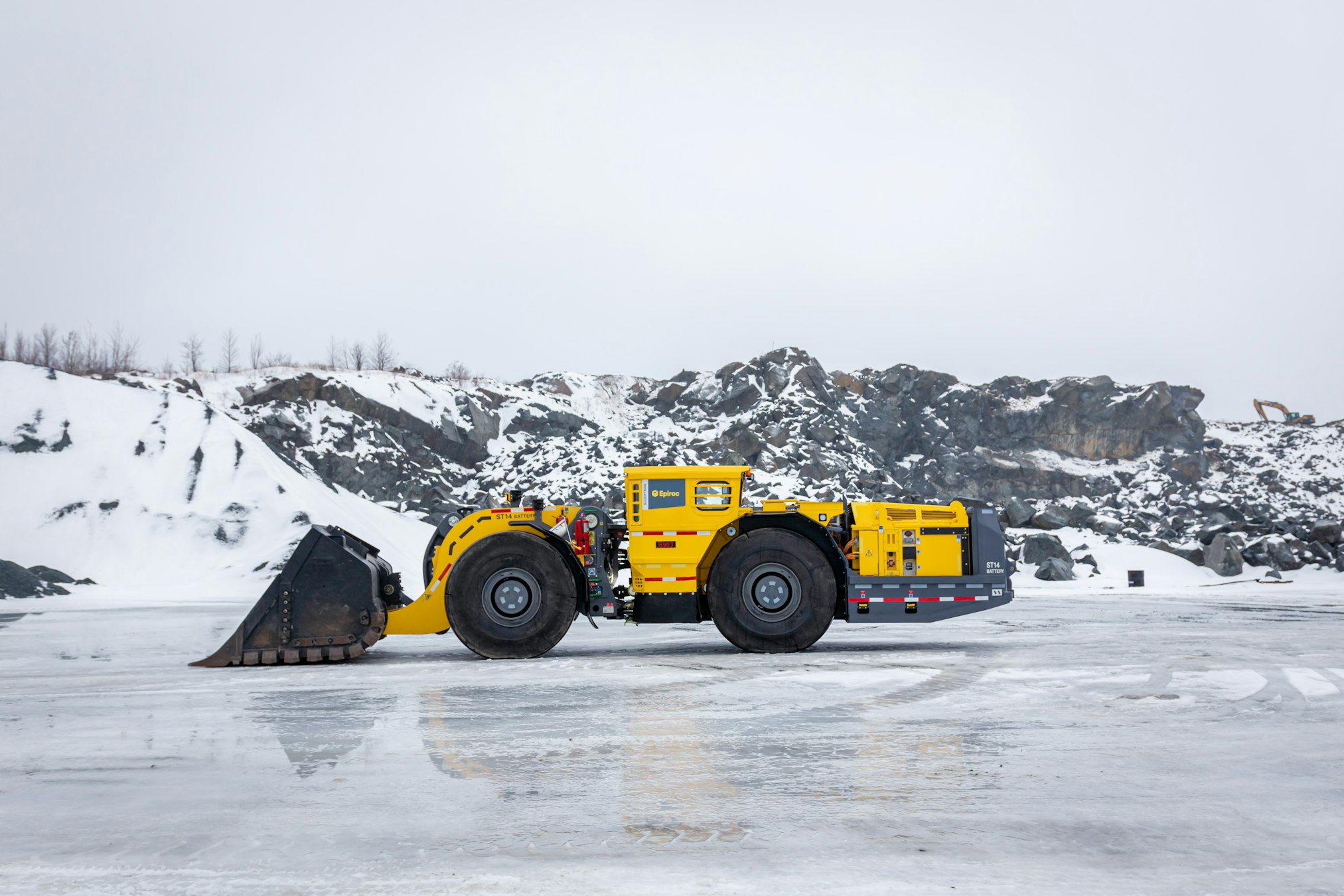 Some of the world's largest vehicles are found operating in the mining industry. Heavy and power-hungry, shifting these machines away from combustion engines and over to electric powertrains isn't straight-forward, but the reward is immense. It means eliminating emissions, reducing noise and lowering a mine's operating costs through fuel savings, increased productivity and lessening the need for ventilation and cooling in underground mines.
Remarkably, electric mining is far from a vision of the future. It's already a reality. At the forefront of the movement is Epiroc – the Swedish mining equipment giant and one of Northvolt's first customers and partners.
Few better examples of the opportunities of battery-enabled electrification exist than Epiroc's pioneering electric mining machines.
Northvolt has been supplying Epiroc with battery systems for its electric machines since 2018. To date, fully electric drill rigs, loaders and mining trucks have been deployed to over ten countries as far ranging as Canada to Australia, South Africa to Sweden.
"Epiroc's battery electric machine business has grown quickly," says Lina Jorheden, Operations Manager for Rocvolt, Epiroc's business unit for batteries. "Propelled by customer demand, it's evolved from ten people working on different concepts around electrification to being a full-fledged business line."
"Together with Northvolt, we've moved through field trials and into commercial deployment of systems which work as well above ground as they do underground. The response of customers has been overwhelmingly positive and we're seeing a huge level of interest around the world."
Cutting out emissions reduces operating costs and creates better, safer mines.
A clear business case
Commenting on the outlook for adoption of electric machines, Lina said: "What we're seeing is that as new mines open, operators are either going fully electric from start, or they have a very clear timeline on when it will be electric. It's really a global trend and becoming a core strategy for the big mining houses. I think it's very important."
"It's driven both by the business case of electric machines and ambitions to reduce emissions."
"But this isn't just for Scandinavia," Lina added, detailing a string of recent orders secured by Epiroc that illustrate widespread industrial embrace of electric mining machines.
Regardless of the country of deployment, Lina explained that a curious fact underpins one of the key motivations to reduce emissions in mines: underground operations move more tons of air than rock.
"What this means is that if you're opening a new mine and you're operating an all-electric fleet, you can design ventilation according to a totally different playbook compared to a mine running conventional machines. Major savings come from avoiding unnecessary infrastructure, but also from reduced operational costs."
One such all-electric mine is being opened in Canada by Glencore, which recently selected Epiroc to supply 23 underground machines to the project.
"For mines already in operation there's still motivation to switch. Electric machines offer improved health and safety environments for mines. Costs are reduced through reduced demand for fuel and ventilation. In almost all mines, the business case for going all-electric is clear and powerful. And it has the overall benefit of reducing the CO2 footprint of mining materials which carries through to end-consumers."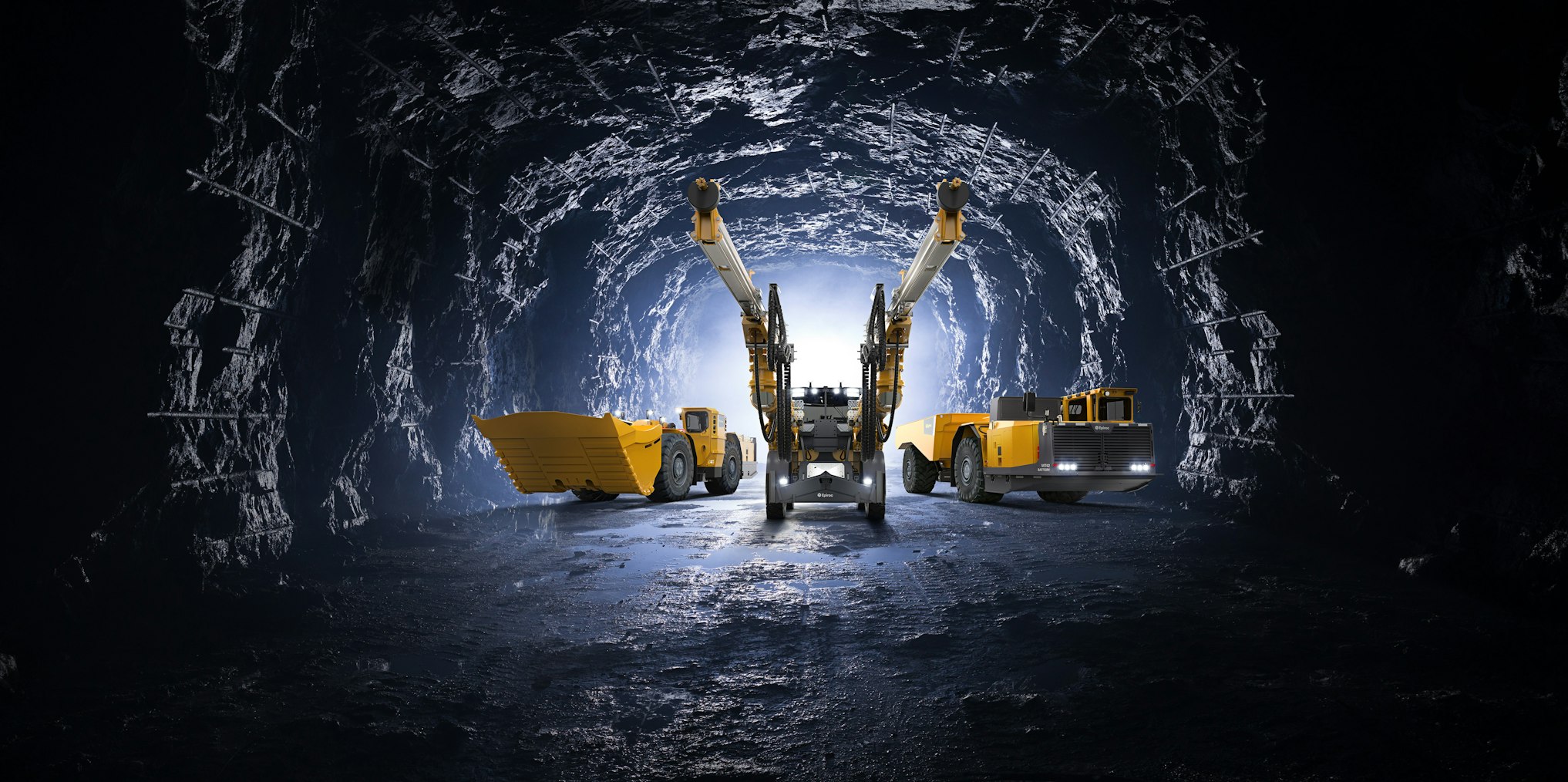 Architecture of electric mining
Epiroc's current portfolio includes electric machines designed for several key activities: loading, material transport and rock drilling (including securing rock stability). While the machines vary in function, a common Voltpack Core battery pack being supplied to Epiroc by Northvolt is what provides the base component to all systems.
As self-contained batteries, these packs are arranged to create battery systems tailored to different machines. Integrated into both the packs and complete system is also battery management systems which enable remote diagnostics and other digital toolboxes to support battery use and maintenance. The battery packs also include cooling systems.
"The Voltpack Core is robust and versatile, so we can scale the systems easily to meet different machine requirements," said Lina. "The largest system we have today comprises five, the smallest has just two and we're currently developing the Scooptram ST18 system with six."
"Mines are tough places for vehicles to operate. It can be hot and humid, and machines also need to be able to handle the occasional knock as well as extensive vibrations! But the battery systems are tough, and we've put a lot of time into integrating them safely into the vehicles."
While machines can be plugged in to charge, the complete battery system can also be swapped out for a fully charged battery after a three- or four-hour operational run. "Avoiding downtime and ensuring machines are available for work in a way that's comparable to a conventional machine is key.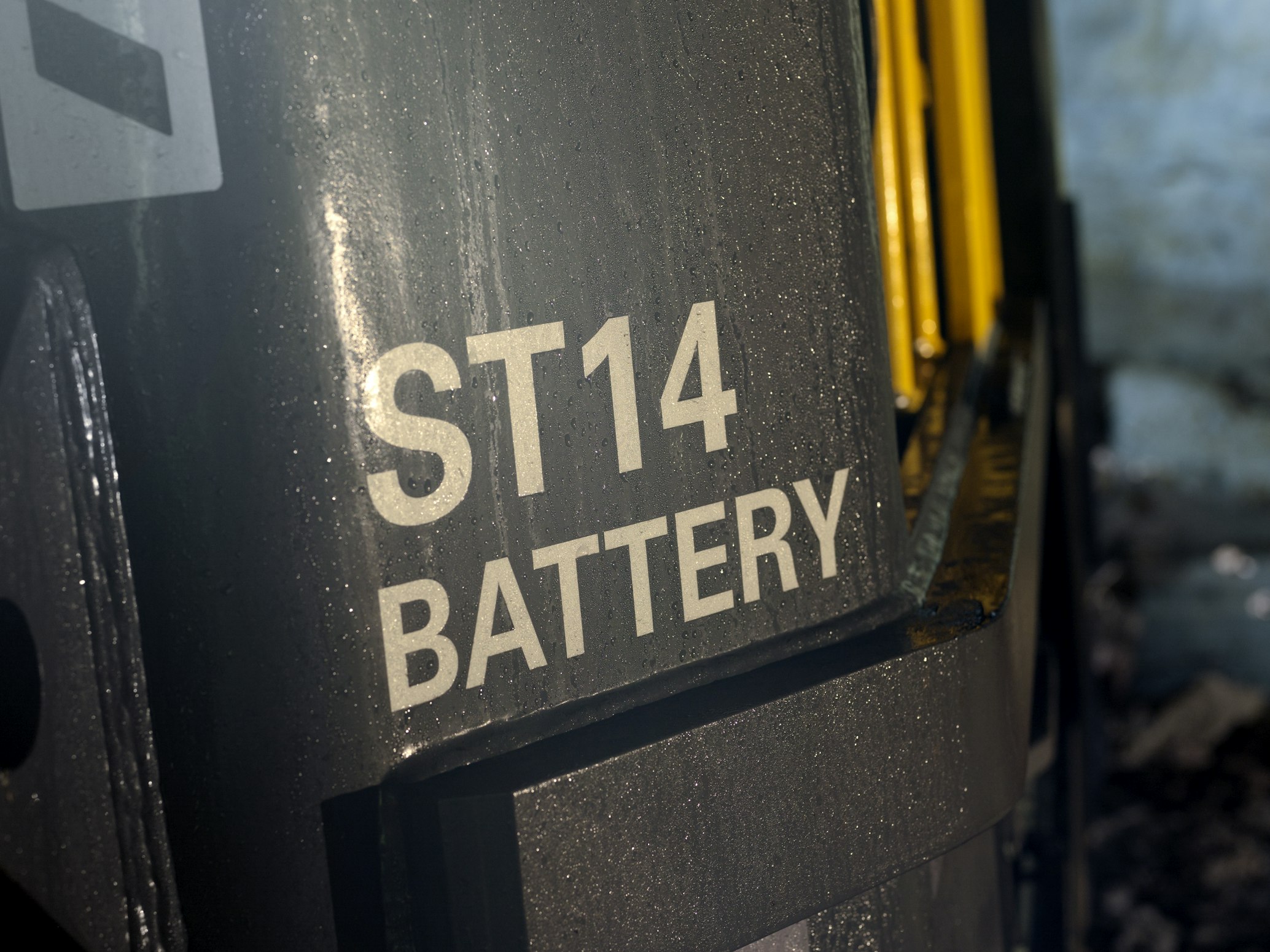 With the benefits of going all-electric as persuasive as they are, mine operators are increasingly looking for solutions to retrofit electric powertrains into existing machines.
"This kind of mid-life electric conversion is something we're proud to be offering to the market. We can take a diesel-equipped machine out of the field and electrify it. The conversion process takes place during a midlife repair and requires about six months. There are a lot of conventional diesel machines out there in the field today with long lifetimes ahead of them, so these kinds of conversions are a very important strategy."
While electric machines are the flagship of emission-free mining, there is much more happening below the surface of this transition.
"Enabling this transition requires not only a supply of high-performance machines, but development of solutions to support efficient operations throughout the full ecosystem of the mine. In some places this means charging solutions, battery energy storage, and battery swapping infrastructure. It's all part of a puzzle and we need to deliver to make this work," says Lina.
Altogether, it is this architecture which will enable Epiroc to deliver electrified versions of all its underground equipment by 2025. Working towards this goal, greater experience of operating electric mines and machines is providing both Epiroc and Northvolt with opportunities for continued innovation and optimization.
For Epiroc, this will be key to its target of a 50% reduction in CO2 emissions from its own equipment by 2030. For Northvolt, it's the ideal scenario to demonstrate how even in the most demanding environments, enabling a transition to an emission-free future is possible.