Northvolt in 2022: where we stand (part 2)
31 March, 2022
Going beyond cell manufacturing, Northvolt is establishing itself throughout the battery value chain to ensure it's well-positioned to accelerate the energy transition in every domain where batteries have a role to play. Here's how.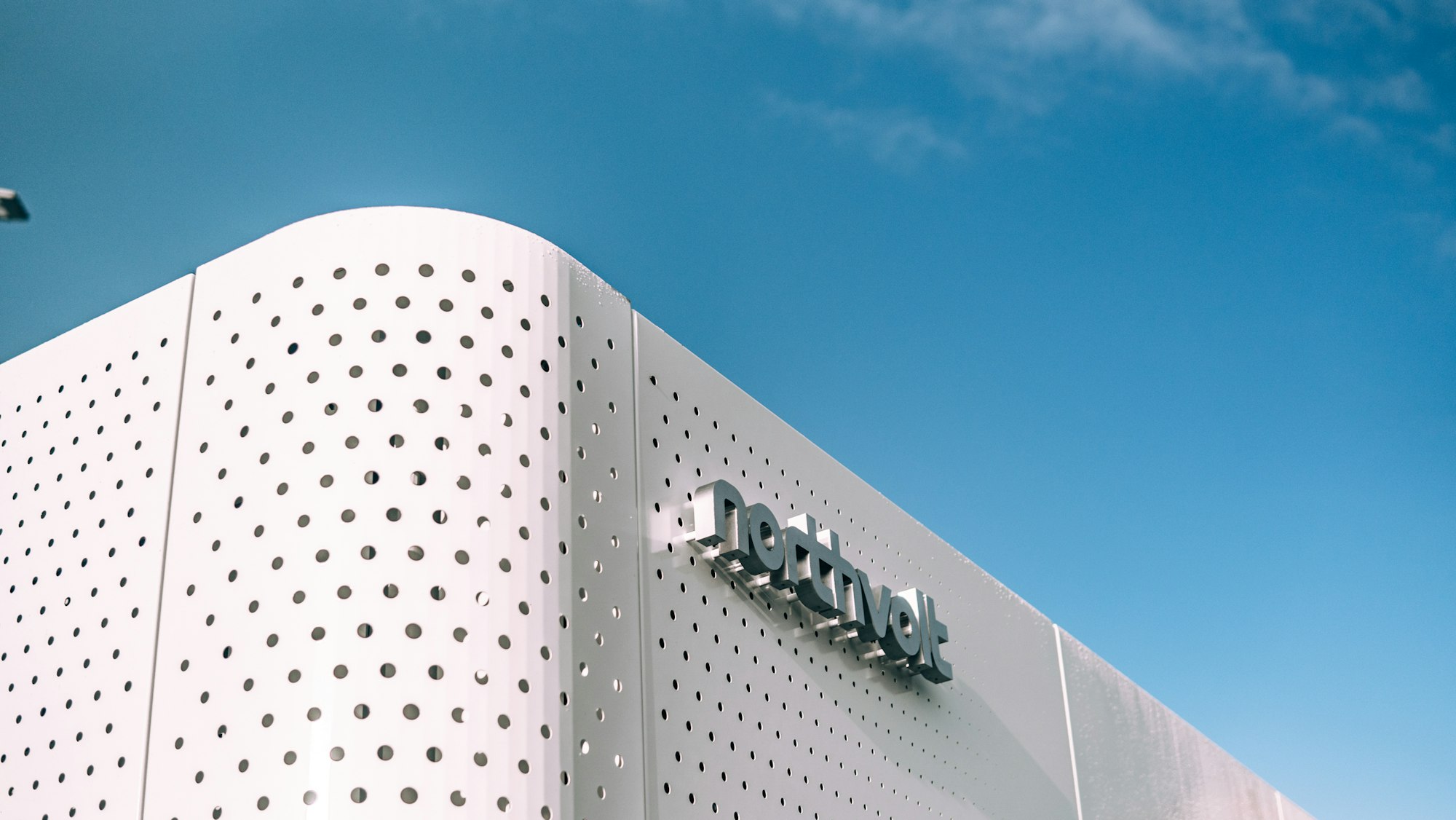 Research & Development
A principal focus for Northvolt has been the establishing of sustainable battery manufacturing capacity, as presented in part 1. But with a view towards the larger picture of the battery industry, not least the need for delivering improved battery performance and innovative battery solutions, Northvolt has not been idle towards research & development across other domains.
Indeed, the coming year will see major developments in terms of the company's engagement with activities that will underpin the future foundation of Northvolt's technological offerings to the market.
Enabling this future, we turn back to where we began – Northvolt Labs, in Västerås, Sweden.
Expanding from the existing cell industrialization plant, a $750 million project is underway with the development of Northvolt Labs campus to increase Northvolt's ability to drive forward battery technology and retain a position at the leading edge of the global industry.
Unrivalled access to a toolbox spanning the full-spectrum of the battery value-chain.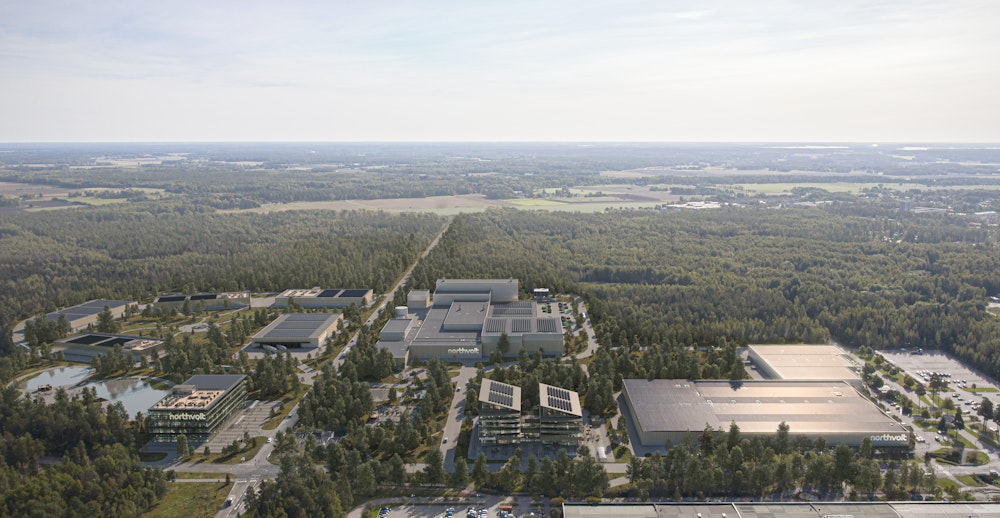 The campus will provide customers with unrivalled access to a toolbox spanning the full-spectrum of the battery value-chain – from anode and cathode active materials and cell design, through to enhanced cell and battery system validation. An on-site pilot-scale battery recycling plant completes the picture.
The first components of the campus are due online through 2022, including an expanded R&D facility and an additional cell production line to increase the number of customer-specific products Northvolt may industrialize in parallel.
These facilities will connect with Northvolt Labs – the existing cell industrialization plant which serves as the cradle of Northvolt cell design and has brought to commercial maturity several individual cell products. This is no small feat, considering the plant produced its first cells in December 2019.
Leveraging existing upstream cathode production of Northvolt Labs and new R&D capacities, the campus will support advancement of NMC based lithium-ion chemistry – exploring high-nickel cathode and novel anode formulations amongst other adjustments in chemistry.
In Gothenburg, Sweden, the Northvolt–Volvo Cars joint venture is establishing its own R&D center to advance battery module design and development. Set to enter operations in 2022, battery-to-vehicle integration is just one of several avenues to be explored at the new center.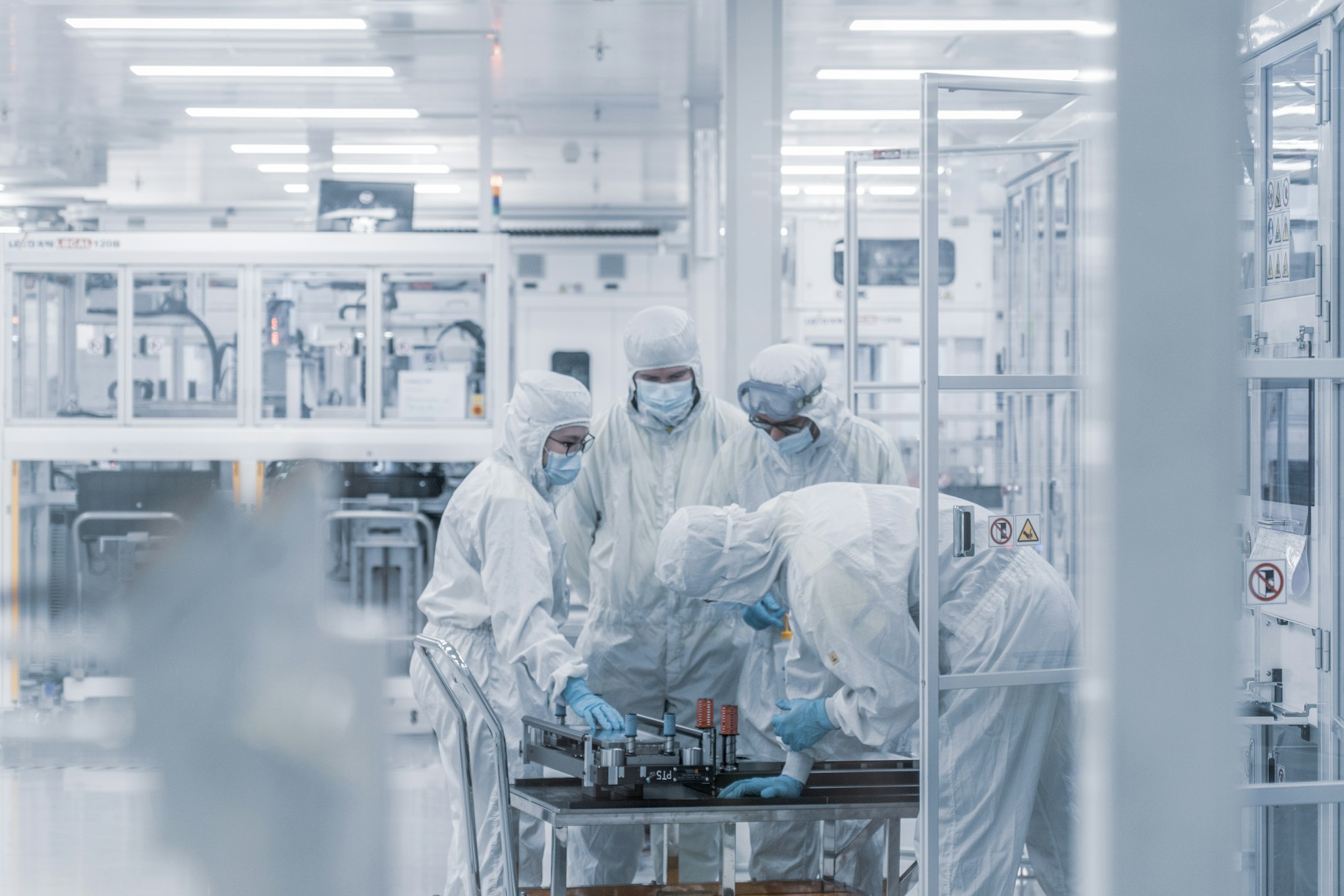 Enabling electric aviation
Away from Northvolt Labs, Northvolt is deepening its engagement with entirely new types of battery chemistry and technology.
Northvolt's acquisition of San Francisco Bay Area start-up Cuberg in March 2021 opened the doors to a cell architecture featuring a pure lithium metal anode (in place of graphite) and novel liquid electrolyte. The technology promises to deliver a commercial battery cell with energy densities exceeding 1,000 Wh/L by 2025. But importantly, it can be brought to commercial maturity using known manufacturing techniques – a challenge that's invariably forgotten amidst hype surrounding next-generation technologies.
In short, in Cuberg technology Northvolt has a visible pathway to next-generation cell technology, which can be manufactured at scale on existing production lines of Northvolt gigafactories.
Acting as Northvolt's advanced technology group, Cuberg is leveraging the lithium-metal technology to enable the electrification of aviation – a market that is sure to surprise many long before the end of the decade with the advent of all electric domestic-range aircraft.
Cuberg has several customers, patents on its technology and received third-party validation of its cell performance through the US Department of Energy. Validation of a second generation of Cuberg cell is currently underway and results will be published through 2022.
Read more about Cuberg in 'The state of play at Cuberg'.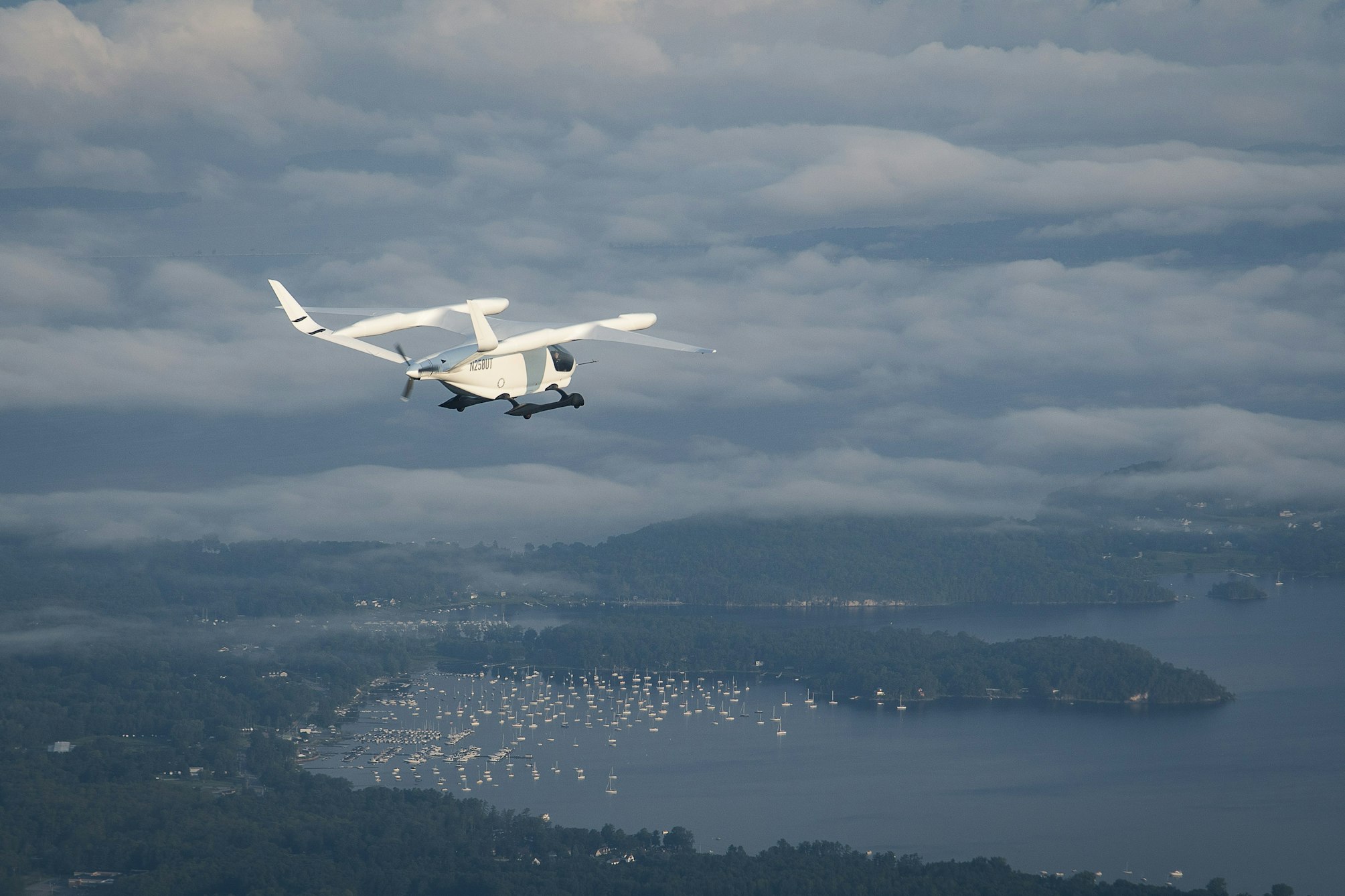 Battery systems manufacturing
Apart from automotive customers, Northvolt moves forward with a firm foothold in the markets of energy storage and industrial electric vehicles. In playing into these, the opportunities of Northvolt being an all-in-one cell manufacturer and battery systems developer is proving clear.
A core offering from Northvolt is Voltpack Core – a robust battery pack designed from scratch for integration into a wide range of systems. It's the Voltpack Core being delivered to power Epiroc's fleet of underground mining machines, being integrated into PonCAT electric excavators and more besides via development partnerships in the segments of lift-trucks and maritime vessels.
The charm of Voltpack Core is its flexibility, something evidenced in its also being the same battery integrated into the stand-alone Voltpack Mobile System – Northvolt's plug-and-play energy storage solution, which is envisioned as a redeployable, scalable replacement to diesel generators and is already today being put to work in several countries to eliminate emissions.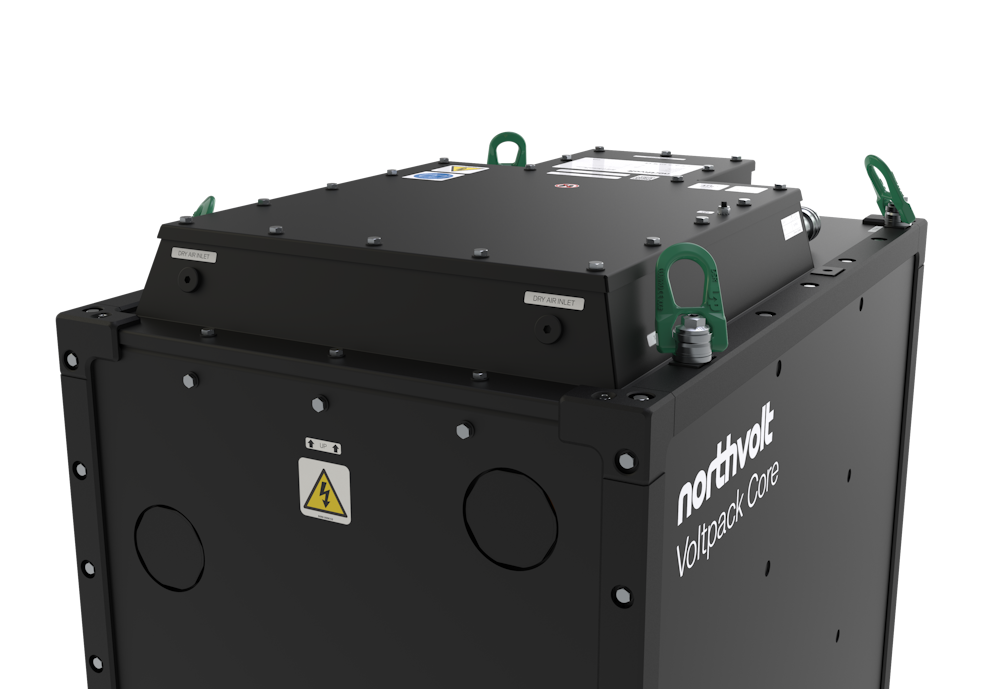 Northvolt is also developing prismatic cell-based battery systems solutions for leading global energy storage provider, Fluence. Announced in April 2021, the program involves development of module, pack and supporting systems to be integrated by Fluence into its stationary energy storage Cube product. At signing, the partnership represented the largest ESS cell supply order ever placed.
In part to facilitate deliveries to Fluence, in Poland Northvolt is constructing Europe's largest factory for energy storage systems. The 50,000 sqm factory will be established in Gdańsk with an initial output of 5 GWh and an estimated start of production date in 2023 before ramping up to 12 GWh in the future. Northvolt will invest $200 million into the project.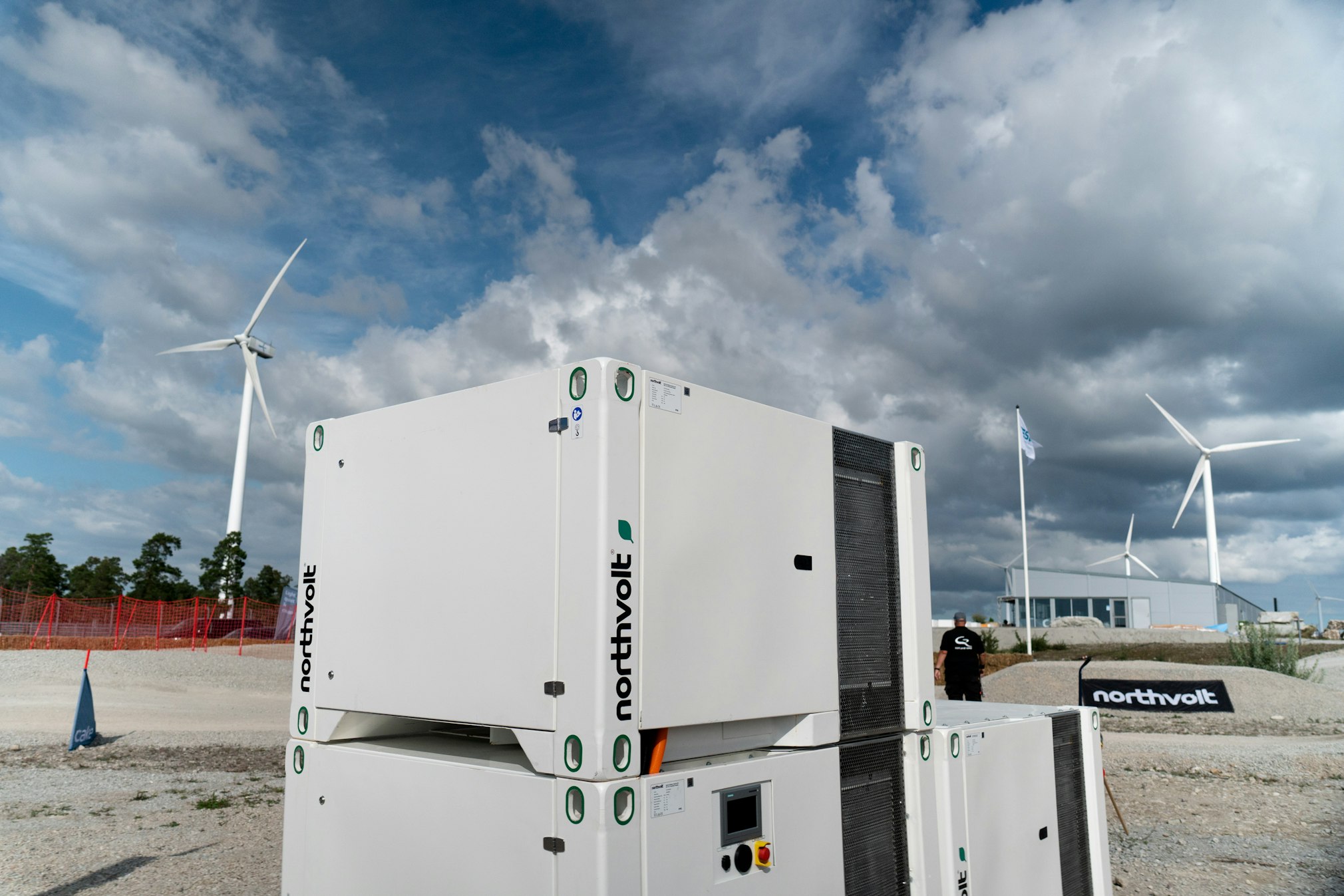 Horizons
The future is brighter for the emergence of sustainable battery manufacturing. But it neither begins nor ends with simply using clean energy to power cell manufacturing. For Northvolt, a crucial aspect to assuring sustainability concerns raw materials suppliers. Being vertically integrated, with cathode production in-house, certainly helps – enabling us to select the most sustainable mines and suppliers from which to source from.
But for Europe to fully embrace the opportunities of its new battery industry, it must develop its own raw materials value chain. And the continent has significant, untapped raw materials resources to make this a reality. What's more, in these resources we have a chance to deploy a new standard of accountability and environmentalism within mining operations. And it should be of no surprise that Northvolt is seeking just this.
Through the Aurora joint venture, Northvolt and Portuguese energy company Galp will establish Europe's largest lithium conversion facility in Portugal. With an annual production capacity of up to 35,000 tons of lithium hydroxide, Aurora is set to enter commercial operations in 2026.
We've come a long way on our mission to establish a sustainable battery industry in Europe, but in truth, we're just getting started.
In developing infrastructure for sustainable mining and refining, we complete the picture for what the future European battery value chain could look like: a landscape spanning from raw materials, through battery manufacturing and product development to battery recycling.
Already today, just five years since the company was founded, Northvolt is heavily invested and widely diversified in the battery industry. By design, this position brings immense opportunity for how we can better design, develop and deliver battery solutions to the market.
Above all, it translates to the ability to take decisions to improve the sustainability of batteries – something that will come to have lasting impact on how future generations will judge the success of the energy transition.
We've come a long way on our mission to establish a sustainable battery industry in Europe, but in truth, we're just getting started.